Estimated read time: 2-3 minutes
This archived news story is available only for your personal, non-commercial use. Information in the story may be outdated or superseded by additional information. Reading or replaying the story in its archived form does not constitute a republication of the story.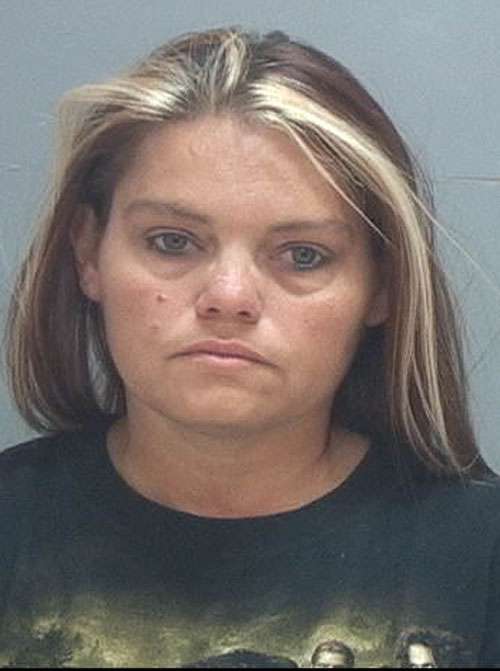 SALT LAKE CITY -- The woman accused of Photoshopping a picture of a 13-year-old girl onto a pornographic image was sentenced to a year in jail Monday.
In July, Danette Stark, 37, pleaded guilty to three counts of sexual exploitation of a minor. In exchange, the state dropped the other 15 counts against her.
In May, Stark superimposed a picture of the 13-year-old girl's head onto a pornographic image of a woman engaged in a sex act. Prosecutors say she printed the picture on dozens of fliers that included several profane and derogatory terms and posted them at Northwest Middle School, where the girl is a student.
On Monday, Stark cried as she told the judge, "I'm really sorry to the victim and her family for my behavior and actions."
But the tearful apology didn't sway Judge Royal Hansen. He told her, "This conduct will not be tolerated. There are consequences for those actions."
Hansen declined the recommendation from adult probation and parole of 180 days in jail and instead sentenced Stark to one to 15 years in prison for each of the three counts of sexual exploitation of a minor. He then suspended that sentence and ordered Stark to serve one year in jail and three years probation, with credit for 81 days already served.
Stark is to have no contact with the victim or the victim's family other than to write a letter of apology. She also must complete anger management and parenting classes.
The victim and Stark's daughter were best friends. According to the victim's mother, the problem began when she noticed Stark, who was chatting with her daughter on Facebook, wanted to keep some of that correspondence secret from her.
The victim's mother said she told Stark she didn't want her daughter getting involved in Stark's "drama." That's when things got heated between them.
Blake Hills of the Salt Lake County District Attorney's Office said Monday, "The judge issued a fair sentence. Justice was served and the public will be protected from this sort of activity for at least another year."
In the courtroom, Hills told the judge that Stark was not remorseful and refused to take accountability for posting 30 copies of the pornographic image inside the bathroom at Northwest Middle School.
The victim told the judge, "I loved her (Stark) and her daughter so much, and I don't want her to hurt anyone else."
Hills said, "The victim in this case was extremely courageous. It took a lot of bravery to approach the public and tell the judge exactly how this affected her and how devastating it's been to her life."
Stark's attorney declined to comment on her sentence. In court he told the judge repeatedly that Stark was remorseful for her actions and that she made a horrible mistake.
E-mail: spark@ksl.com
×
Related stories
Most recent Utah stories