Estimated read time: 2-3 minutes
This archived news story is available only for your personal, non-commercial use. Information in the story may be outdated or superseded by additional information. Reading or replaying the story in its archived form does not constitute a republication of the story.
Amanda Butterfield reportingMethamphetamine is one of Utah's biggest problems. The state ranks third in the nation for women arrested while high on the drug.
And when a meth addict is pregnant, a new set of problems arise.
Picture this: A 30-year-old woman, pregnant, busted for doing meth. You would think the sheriff would want to lock her up, but pregnant drug addicts are not welcome at the Salt Lake County Jail most of the time.
Sheriff Kennard: "It creates a real burden on my jail staff."
Sheriff Aaron Kennard has a strict policy -- no pregnant women allowed in his jail.
Sheriff Aaron Kennard/ Salt Lake County Sheriff's Office: "We don't have the medical facility to take care of pregnant people."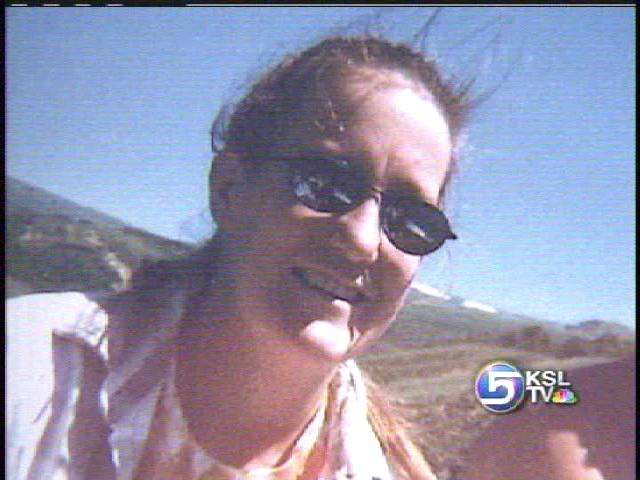 But Tammaria Gehring's case was different.
Sheriff: "There are exceptions to everything."
Gehring is addicted to meth, and was sentenced to jail at nearly nine months pregnant. At first Kennard refused her.
Sheriff: "Because she was a high risk pregnancy."
But a judge convinced him to do something he says hasn't been done in the county for 16 years -- he locked her up.
Sheriff: "I went along with him, because it was for the health and safety of the child."
Sunday, a baby girl was born. Taxpayers will foot the bill.
Sheriff: "To the tune of about $8,400."
Gehring's mother says she disagrees with the sheriff, that pregnant drug addicts like her daughter should be kept in jail, better that than using while pregnant, she says.
The baby was born at University of Utah Medical Center with meth in its system. No word on the health of the child. And while the grandmother's concern now is for the little one...
Christine Wilfahrt: "I hope to God my grandchild is safe."
The sheriff is thinking about mom.
Sheriff: "I'm hoping we don't have her back in nine months to a year with a similar situation."
After delivery, the sheriff released both mother and baby from the jail's custody. The baby is now in custody of the state, and a judge will decide the fate of the mother.
×
Most recent Utah stories