Estimated read time: 2-3 minutes
This archived news story is available only for your personal, non-commercial use. Information in the story may be outdated or superseded by additional information. Reading or replaying the story in its archived form does not constitute a republication of the story.
SALT LAKE CITY -- Every year, the Utah State Fair has interesting and often humorous ads advertising the event, but this year's ad isn't airing. That's because some critics think it would send the wrong message.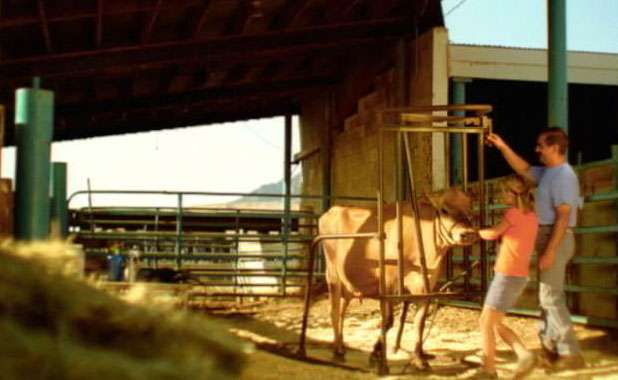 Some members of the Utah State Fair Board found the ads offensive. The ads' creator, however, says he believes they were pulled for a different reason.

The 2010 Utah State Fair television advertisements were produced by Jared Hess, the man behind Napoleon Dynamite. He says they celebrate all that is unique to the fair.

But fair board members saw something else.

"I felt that it just wasn't right," says Lorin Moench Jr, chairman of the Utah State Fair Board. "We didn't want to offend anybody. Other board members and some people called in and said they felt they were offensive."

Moench says some of the board members felt the ads had sexual undertones and were over the top; others saw no problem with them. But the board decided to pull the ads just to be on the safe side.

Hess has now spoken out, saying he thinks the ads were pulled because of the actor's race -- a claim Moench denies.

"It had nothing to do with race or the actor or anything like that," Moench says. "It could have been anyone there. It was just the mannerisms and such, with the pig and things such as that; it just it's on the edge and we don't want that."

The board replaced Hess' with one from two years ago. It features a little girl grooming a cow, which ironically has upset some cattle breeders because they wanted a Holstein cow used instead of Jersey cow.

In the end, Moench says it's all about drawing people in to what he calls "the best of the best in the state."

"You almost can't do anything without offending somebody, but we try to offend the least amount of people possible," Moench says.

He says he hopes the controversy doesn't distract people from coming to the state fair. It opened Thursday night and goes through Sept. 19.

-----

Story compiled with contributions from Jennifer Stagg and Paul Nelson.

×
Related stories
Most recent Utah stories