Estimated read time: 2-3 minutes
This archived news story is available only for your personal, non-commercial use. Information in the story may be outdated or superseded by additional information. Reading or replaying the story in its archived form does not constitute a republication of the story.
Sarah Dallof ReportingA day after a doctor known as "The Candy Man" was arrested, the paper trail of painkillers he prescribed leads investigators to believe they've hit the tip of the iceberg. Investigators say it was a combination of a drug tracking database, tips from people and reports from pharmacies that cracked this case.
Stack was arrested at an office in Murray, but had only recently moved there; and just around the time he moved, a pharmacist noticed a sudden increase in the number of narcotic pain pill prescriptions he was filling. He says the people were young and didn't look sick so he reported it. It was information like that that helped make the case.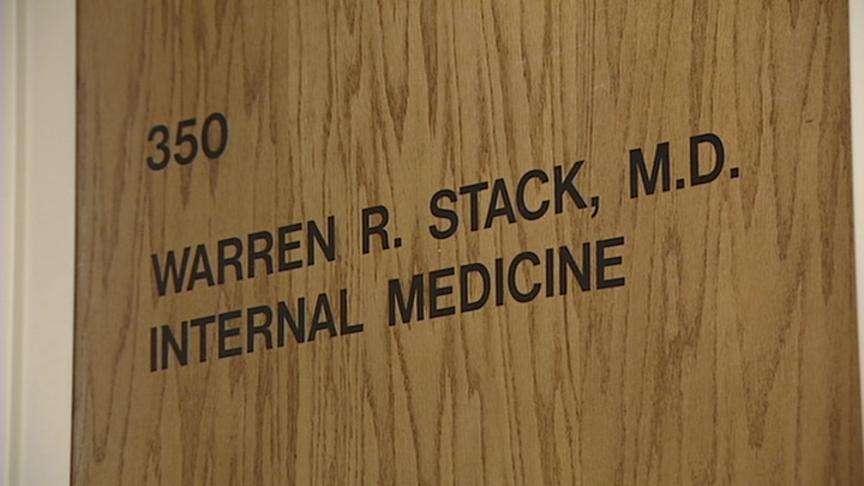 One of the first indications something was going on in Dr. Warren Stack's old office was the near-constant stream of people.
Tammy Brown, with Elite Dental Laboratory, said, "They've had so many patients in the waiting room they're overflowing into the hallway, generally quite scary looking people."
Shelly O'Dell is also with Elite Dental Laboratory. She said, "Sometimes they'd come in and want to sit in our waiting room."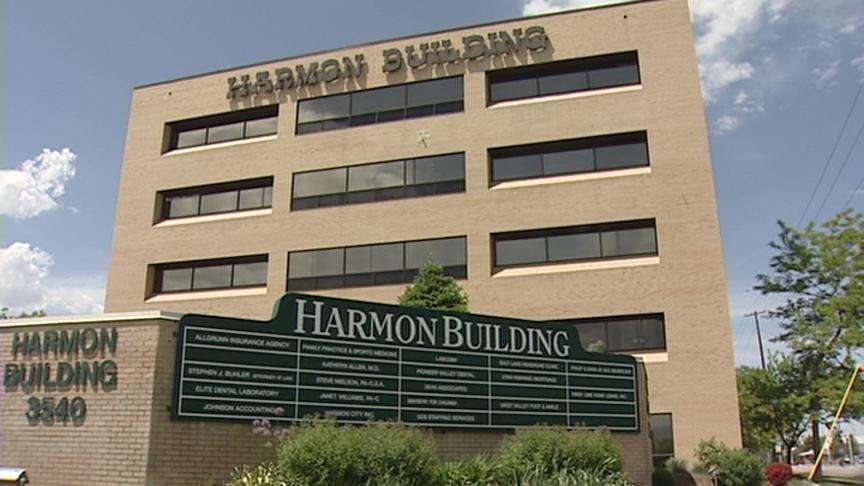 Workers in nearby offices reported seeing people leave with stacks of prescriptions, raising suspicions.
Brown said, "I did ask the girl who worked the front desk, 'Don't you wonder what's going on here? Or it's maybe getting out of hand?' And she told me, 'I asked a pharmacist that one time and he told her, don't worry the drug administration keeps track of these things.'"
A state database was keeping track, ranking Dr. Warren Stack as the number one prescriber of Oxycodone and the number two prescriber of all narcotics and Oxycontin. So were pharmacists, who contacted police, one saying she didn't want to feel like a "drug dealer" to Stack's patients.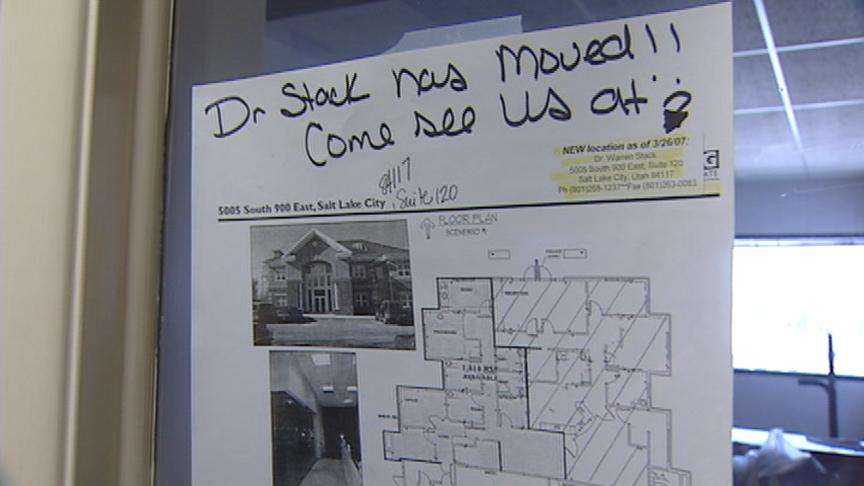 Still, the investigation took two years, a time period the state is defending. David Stanley is the Director of the Utah Division of Occupational and Professional Licensing. "Sometimes our investigations take longer than that. These are involved processes. We have to fold a lot of pharmacies and a lot of individuals into it," Stanley said.
Tammy Brown doesn't think it should take so long, though. "It seems like it shouldn't take that long because a situation like that, a lot of lives can be affected," she said.
Investigators are now examining at least two overdose deaths tied to Stack. A daughter of one of his patients tells KSL News Stack signed off on her father's death certificate, listing natural causes as the cause of death. She believes he overdosed on pills Stack prescribed. Investigators aren't sure, but say they expect more charges to be filed against the doctor in the next few days.
Undercover officers say Dr. Stack appeared to have a standard fee for visits: $182 for the first, $66 for follow-ups. We're told he saw around 55 patients a day.
×
Related links
Most recent Utah stories