Estimated read time: 2-3 minutes
This archived news story is available only for your personal, non-commercial use. Information in the story may be outdated or superseded by additional information. Reading or replaying the story in its archived form does not constitute a republication of the story.
SALT LAKE CITY -- A deadly summer on Utah roads draws to a close with a relatively safe holiday weekend, and a surprising trend.
During the last few weeks, fatal crashes grabbed a lot of attention because of the number of people killed.
"Last week, down in Utah County, we had five killed in three days," says Lt. Steve Winward of the Utah Highway Patrol. "That caught a lot of attention."
Utah Traffic Fatalities
| Year | # of deaths |
| --- | --- |
| 2000 | 373 |
| 2001 | 292 |
| 2002 | 329 |
| 2003 | 309 |
| 2004 | 296 |
| 2005 | 282 |
| 2006 | 287 |
| 2007 | 299 |
| 2008 | 276 |
| 2009 | 244 |
| 2010 | 145 |
Zero Fatalities
The Utah Highway Patrol refers to the period between Memorial Day and Labor Day as the "100 Deadliest Days." More than half of this year's highway fatalities happened during that time. But overall in Utah and nationwide, the numbers actually show a decline in highway deaths.
When it's someone you love, however, the pain of a highway fatality lasts a lifetime.
"When you have 240 people killed in a year like we did last year, there's 240 families that are affected, or more," says Lt. Winward.
Halfway through the summer, state officials were so alarmed at the fatalities they set a goal of no traffic deaths for August.
In recent weeks, fatal and near-fatal crashes shocked several Utah families. The I-15 construction zone in Utah County was a dangerous area last week.
Friday afternoon, as he was handling a crash in that area that sent two people to the hospital in critical condition, Trooper Scott Pugmire made this observation: "We've had five fatalities here in the last three days. Every time, we have to get on the news and tell people to slow down."
As summer trips taper off, the UHP urges us all to buckle up, slow down and drive defensively.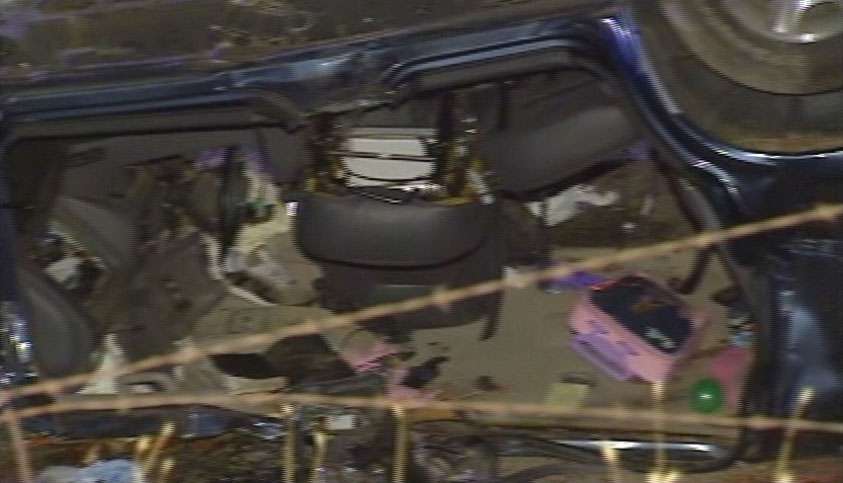 "Speed is a factor, and also in the construction zone, congestion as you go through there is cause for some of those accidents," says Winward. "People need to be aware of that and be careful."
But the total number of people killed on Utah highways is down for the third year in a row.
Last year, from January through the end of August there was a total was 181 fatalities. This year, the number has dropped t o 142.
Last year's total of 244 was the lowest in decades; This year's total should be even lower than that.
Better road designs and better cars with airbags, seat belts and brakes all help reduce fatalities. Media exposure of high-visibility campaigns by state troopers also make a difference. And, grant money and community donations get more troopers on the roads for holidays.
"Especially tonight, as people come home, they need to be careful, be safe," says Winward.
Nationally, highway fatalities last year dropped to the lowest level in more than fifty years. Highway deaths are down, even while highway miles are up most years.
E-mail: jboal@ksl.com
×
Related links
Related stories
Most recent Utah stories