Estimated read time: 2-3 minutes
This archived news story is available only for your personal, non-commercial use. Information in the story may be outdated or superseded by additional information. Reading or replaying the story in its archived form does not constitute a republication of the story.
Debbie Dujanovic Reporting
Produced by Kelly JustIt's been almost a week since an Eyewitness News Investigation revealed some disturbing results -- a former meth home, still contaminated after the government said it was clean. Tonight there are more test results, lawsuits and a health department willing to make changes.
Health inspectors assured them their home was safe, but our investigation showed it wasn't. Salt Lake County gave the all-clear, but the latest meth tests show more outrageous levels of the drug inside the home.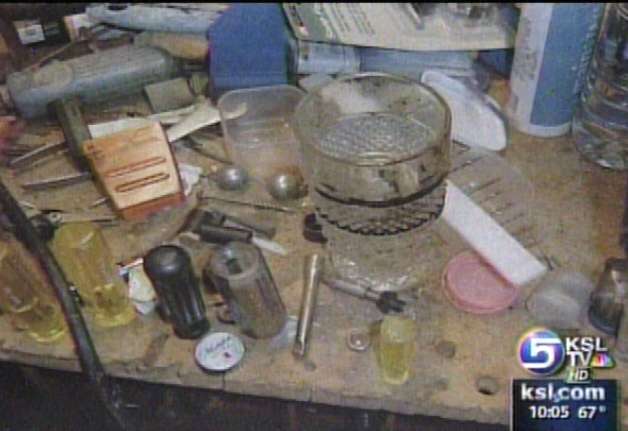 We were the first to warn the Alkinani's -- our tests showed meth contamination, including in baby Mac's room. They immediately moved out and hired a certified professional to conduct more tests. We caught up with the Alkinani's at the family business today. The new results show it's even worse and far beyond baby Mac's room.
Jaimee Alkinani told us, "The ventilation system is 63 times the limit, and that's going throughout our whole house."
It's sixty-three times the level the state considers "safe". The Alkinani's weren't told about the meth lab when the bought the home and when they found out, Salt Lake County assured them the home was successfully decontaminated.
The Alkinani's are now suing Salt Lake County.
"These are people's lives, they are the health department, they need to do something. I don't want to tell them what their job is, this is what they do, they are the health department," Alkinani said.
Brian Bennion, Deputy Director of the Health Department, last week called the Alkinani's situation "a learning experience." Now he tells KSL, "If I was in their shoes, I would be upset too."
Deputy Director Brian Bennion says his department will begin retracing it's steps -- go back to some of the homes already declared "cleaned" and re-test them for meth contamination. "To determine whether or not, the contractor has done what they said they were going to do and that their results are accurate," Bennion said.
Salt Lake County Mayor Peter Corroon told KSL today, he too wants the certified homes spot checked to make sure they're safe. It's no small undertaking; we found there are hundreds of homes already cleared by the County.
As for the Alkinani's, the health department says the family must pay for the cleanup. They can't afford it so their house is closed down and they have nowhere to call home.
×
Related links
Most recent Utah stories