Estimated read time: 3-4 minutes
This archived news story is available only for your personal, non-commercial use. Information in the story may be outdated or superseded by additional information. Reading or replaying the story in its archived form does not constitute a republication of the story.
WEST VALLEY CITY -- Emotions ran high at Hunter High School Tuesday following a murder of a 15-year-old student.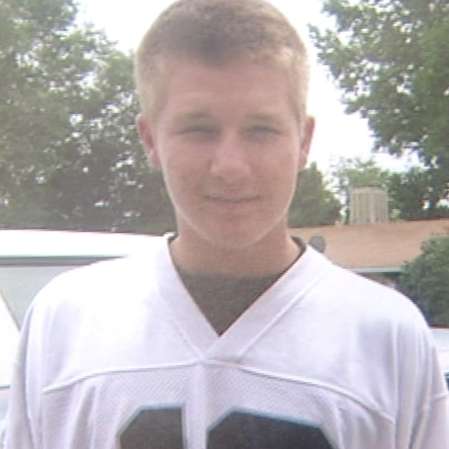 Tayler Pankow was stabbed to death Monday night in the parking lot of a Family Dollar store in West Valley City. His suspected killer is a 16-year-old classmate.
Students are now dealing with not only the death of Pankow, but the arrest of the other teen. They're also shedding some light as to what transpired between the two teens.
Students react to news of Pankow's murder
Students at Hunter High School say the two boys knew each other fairly well. They say the argument between them, which ultimately led to Pankow's death, was over an iPod. Police have confirmed that.
At Hunter High School Tuesday morning, the talk of Pankow's death was too much for some students.
"Everybody is talking about it and we can't take it," said Ashley Padgett, one of Pankow's friends. "He just means a lot to me and I'm going to really miss him."
Pankow was a sophomore at Hunter High. According to students, he was also a member of the football team.
---
Everybody is talking about it, and we can't take it. He just means a lot to me and I'm going to really miss him.
–Ashley Padgett, Hunter High student
---
"He was a good player. He was the one on our team always standing up for everyone, knowing what's right," said teammate Joe Falepapalaigi.
Pankow's death has sent shock waves through the entire student body.
"I think there is always a sense of loss and a sense of great sadness when we lose one of our young men or women to whatever the circumstance may be," said Paul Hansen, director of high schools for Granite School District.
The district has provided crisis counselors to students at Hunter High and Kennedy Junior High, where Pankow previously went to school. The counselors say losing a classmate can be overwhelming, and students may need help and support to cope.
Maureen James works with school administrators and counselors during crisis situations. She says some students may want to talk about what they are feeling, while others may need more time.
"If they can't concentrate or focus, or math doesn't seem interesting right now, that's all right. We understand that and can help you, and we take one day at a time," James said.
Memorial forms at site of stabbing
At the location where Pankow was killed, one student placed flowers.
Josephine Martinez was also there Tuesday morning with her daughter, trying to cope with what she witnessed the night before.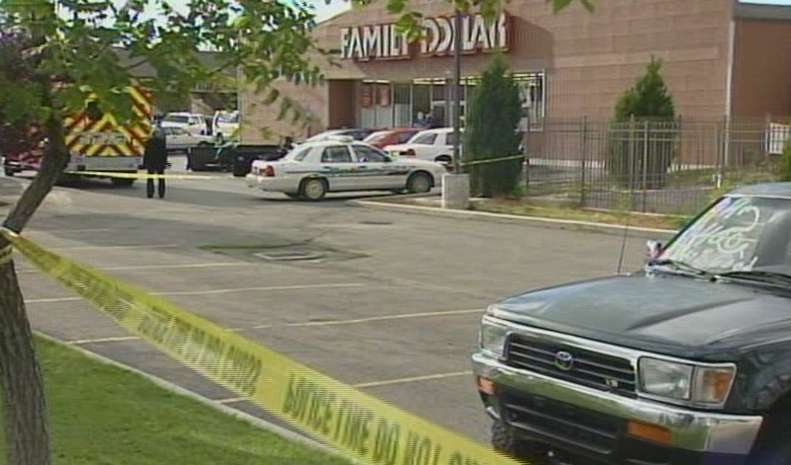 "I brought a little angel for him, and then I brought a teddy bear for him now," she said.
Martinez was walking out of the Family Dollar store Monday night when she saw Pankow collapse. She says he was bleeding, so she tried to put pressure on his chest.
"It was hard for me because when I was trying to help him, trying to keep him awake, and trying to talk to him, he kept going out," Martinez said.
Pankow had been stabbed multiple times and was fading fast. By the time an ambulance arrived, Martinez said it was too late.
"I just still held him in my arms, I held him because I didn't want him to be alone," she said.
Martinez says Pankow's death is senseless and that an argument over an iPod is no reason to die.
"A child's life is a mother's life, and I feel for the mom too," she said.
There was heightened police presence at Hunter High School Tuesday; the administration says that's standard protocol given what happened Monday.
As for the other student involved, he has been taken to juvenile detention. West Valley police say he will be charged with murder.
-----
Story compiled with contributions from Shara Park, Andrew Adams and Anne Forester.
×
Related stories
Most recent Utah stories