Estimated read time: 1-2 minutes
This archived news story is available only for your personal, non-commercial use. Information in the story may be outdated or superseded by additional information. Reading or replaying the story in its archived form does not constitute a republication of the story.
SALT LAKE CITY -- A soldier from Utah died Sunday in Afghanistan after the vehicle he was riding in was struck by an explosive.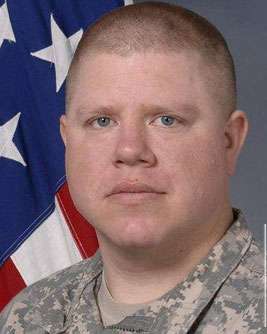 Capt. Ellery Ray Wallace was based out of Tennessee but called Utah home. He was just recently deployed to Afghanistan and died Sunday.
According to the 33-year-old soldier's Facebook page, he had only been in Afghanistan a few weeks. Wallace compared the terrain to Utah's and joked about already missing home.
Friends and family posted well wishes, hoping for Wallace's safe return -- but he won't be coming home to his wife and four young children.
Saturday, U.S. troops were conducting a security operation in Babur, Afghanistan. Wallace was on patrol when enemy forces launched a rocket-propelled grenade into the ATV he was riding in. His injuries were so severe he died the next day.
The operation was a joint effort with both Afghan and U.S. soldiers. They were pursuing a Taliban commander who, according to the International Security Assistance Force, traffics weapons and improvised explosive devices.
Wallace was not the only soldier killed. Twenty-year-old Pfc. Bryn T. Raver of Harrison, Ark., died in the same attack, and five others died in a separate attack nearby.
Wallace joined the Army in 2003 and was assigned to the 4th Brigade Combat Team of the 101st Airborne Division in Fort Campbell, Ky.
He graduated from the University of Utah in sociology.
Wallace is survived by his wife, Janelle L. Wallace, and children Liam, Adara, Kael and Ehlana of Clarksville, Tenn., and his parents, Elton D. and Elaine B. Wallace of Elkhart, Texas.
----
Story compiled with contributions from Jennifer Stagg and The Associated Press
×
Most recent Utah stories