Estimated read time: 2-3 minutes
This archived news story is available only for your personal, non-commercial use. Information in the story may be outdated or superseded by additional information. Reading or replaying the story in its archived form does not constitute a republication of the story.
PROVO -- Disturbing new information was revealed Monday in the murder of retired BYU professor Kay Mortensen. Prosecutors told the judge a medical examiner determined Mortensen's throat had been sliced at least five times.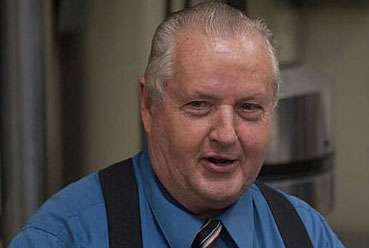 Prosecutors disclosed the violent nature of the murder in an effort to keep the suspects -- Kay Mortensen's own son and daughter-in-law -- behind bars.

Roger Mortensen didn't contest his bail during Monday's hearing, but his wife, Pamela, who now has her own attorney, asked for lower bail. Her request was denied.

"This was a brutal homicide. I think after the court heard how brutal it was, half a million cash is appropriate. We're pleased with the court," said Deputy Utah County Attorney Tim Taylor.

Roger and Pamela Mortensen both face murder charges. They called 911 last November and reported they had been held hostage and found Kay Mortensen with his throat cut.

![](http://media.bonnint.net/slc/2375/237501/23750186.jpg) William Lemiuex

Prosecutors say the couple has given investigators changing stories with many discrepancies, and they believe the kidnapping was staged.

Pamela Mortensen's attorney says she maintains her innocence.

"Ms. Mortensen would like to have her trial as soon as possible," attorney Chad Noakes said. "If Mr. (Roger) Mortensen would like that at a later date, it would simply be appropriate to have separate trial dates."

Meanwhile, KSL News has learned of another arrest indirectly related to the homicide. A federal grand jury recently indicted Roger Mortensen and William Lemieux on gun charges.

Lemieux was found to be in possession of an automatic Uzi machine gun. It was apparently taken from Kay Mortensen's home after police had investigated the murder; both Lemieux and Roger Mortensen face charges because it was illegal for them to possess it.

Attorneys in the murder case will return to court on Sep. 13 to argue for separate trials for the Mortensens and for when those trials will be scheduled. It's expected a trial will last two weeks.

E-mail: spenrod@ksl.com

×
Photos
Related stories
Most recent Utah stories