Estimated read time: 2-3 minutes
This archived news story is available only for your personal, non-commercial use. Information in the story may be outdated or superseded by additional information. Reading or replaying the story in its archived form does not constitute a republication of the story.
Alex Cabrero Reporting"If the car had landed upside down in the canal, any number of things could've gone bad for him."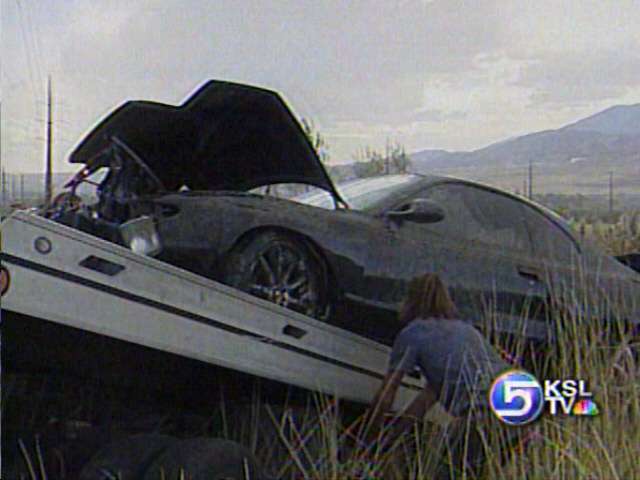 A teenager out for a wild ride got more than he bargained for. His car had to be towed out of a canal. At first the young man said his car was stolen; then admitted he was at fault.
If you like racing boats then water is a good thing. But if you like racing cars, not so. Police say a 16-year old was driving his car too fast to avoid the Magna canal and people who live there say they're surprised it doesn't happen more often.
Spend 46 years in one place like Dean Jenkins, and you kind of get to know the area.
Dean Jenkins, Magna Resident: "They come down here and first thing they went that way."
For him that means getting used to your road being a drag strip.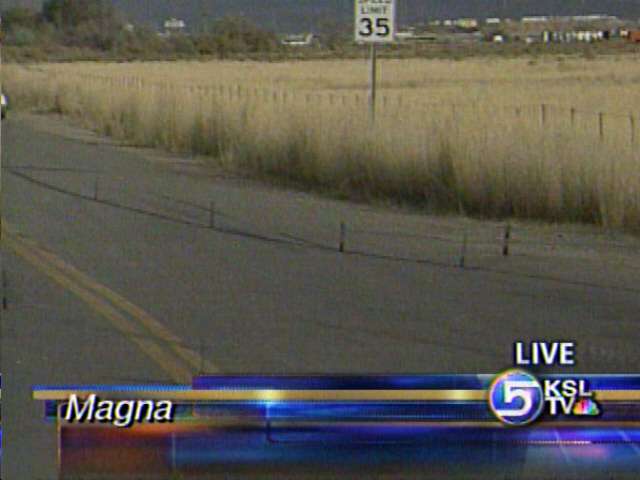 Dean Jenkins: "And away they went, and that's probably the kid that went over the end."
Sgt. Paul Jaroscak, Salt Lake County Sheriff's Office: "When our people arrived they found a car in the ditch."
And not just any ditch, but a canal, and the driver was nowhere to be found. Rescue crews searched the water for a body but never found one.
Deputies were busy measuring skid marks which went well over a hundred feet. Even though the speed limit was low, it was obvious the car's speedometer was high.
Paul Jaroscak: "As you can see, it's a pretty straight roadway. Something like this, they can get a lot of speed, and they're inexperienced drivers, and they don't realize how long it takes for a car to stop."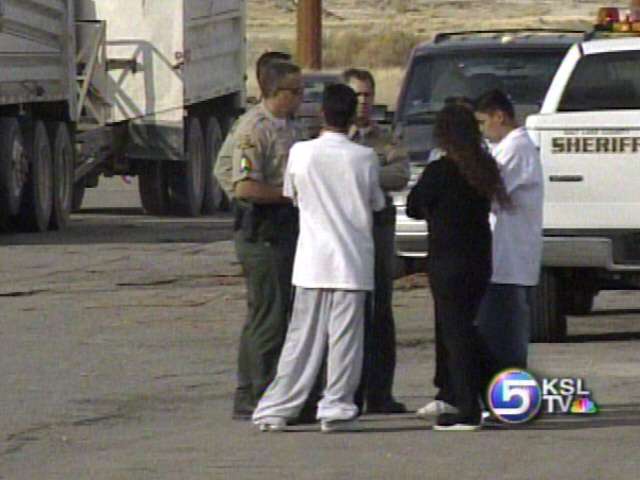 While the investigation was happening the 16-year old with his back to the camera was at the West Valley Police Department, reporting his car as stolen, but when his plates matched the plates of the car in the canal.
Paul Jaroscak: "He admitted he was the driver of this car."
The young man also admitted he was speeding, but claims his brakes failed and he had to use the emergency brake. But not even that could stop him.
Jenkins just hopes it's a hard lesson learned before someone gets killed.
Dean Jenkins: "They don't realize how powerful those machines are."
The driver's family brought him back to the scene. He'll most likely face charges.
Jenkins says people race on this stretch of 21st South in Magna at least twice a week. He doesn't recall anyone getting killed, but says something like this just proves it can happen.
×
Most recent Utah stories