Estimated read time: 2-3 minutes
This archived news story is available only for your personal, non-commercial use. Information in the story may be outdated or superseded by additional information. Reading or replaying the story in its archived form does not constitute a republication of the story.
Sam Penrod reporting A new development tonight in the search for polygamist leader Warren Jeffs. Cars spotted along the Wasatch Front this weekend, which may have contained him, have been found in his Colorado City headquarters.
Jeffs is still on the run. And it's not clear if he was at Cabela's or Strawberry Reservoir. But it seems clear if he wasn't, friends of the fugitive polygamous leader were.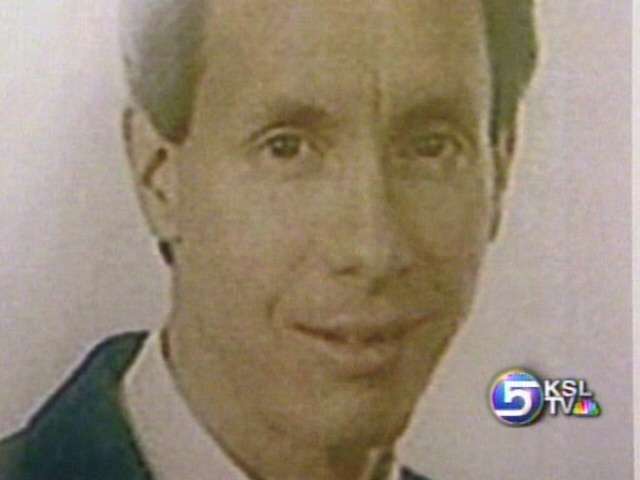 The focus of the search tonight is now back in the Colorado City area. And the Jeffs sightings in Northern Utah this weekend are becoming very credible, as law enforcement continues to pursue one of Utah's and Arizona's most wanted fugitives.
The search for polygamous leader Warren Jeffs, which intensified this weekend after a reported sighting at Cabelas, has now lead investigators back to Colorado City.
Around 2 p.m., the two SUV's spotted at Cabelas and also at Strawberry Reservoir on Sunday were found by Mohave County investigator Gary Engels, who built the criminal case against Jeffs for allegedly arranging polygamous marriages involving underage girls.
Gary Engels, Mohave County, Arizona, Investigator: "I just felt like it was necessary for me to drive around the town today to take a look and see if I could find any of these vehicles. I got lucky and found one."
Law enforcement is not being specific about where the cars were found and who they belong to. But investigators are now looking in Colorado City and Hildale, for Jeffs, in the biggest concentration of his followers.
Yesterday, four men who fit the description given by Cabela's employees Friday night, were seen at the Strawberry Reservoir marina, buying fishing licenses.
"They kept saying they were residents, kept changing from resident to non-resident. It was a little suspicious. That's what I remember," an employee said.
There was another sighting at a nearby lodge, which the FBI is also investigating.
As for why Warren Jeffs may be traveling around in public, even with a federal warrant for his arrest and a ten thousand dollar reward, the lead investigator says he is somewhat surprised Jeffs would be taking chances.
Gary Engels, Mohave County, Arizona, Investigator: "It would surprise me that he would be out in public like that. But you know, I wouldn't completely put it past him."
×
Related links
Most recent Utah stories