Estimated read time: 2-3 minutes
This archived news story is available only for your personal, non-commercial use. Information in the story may be outdated or superseded by additional information. Reading or replaying the story in its archived form does not constitute a republication of the story.
Tonya Papanikolas Reporting"Silly as it sounds, the ironing board was my mother's, so it's probably 50 years old, and she's been gone for years."
A mother who lost her home in yesterday's West Valley fire is trying to stay positive while realizing all she's lost.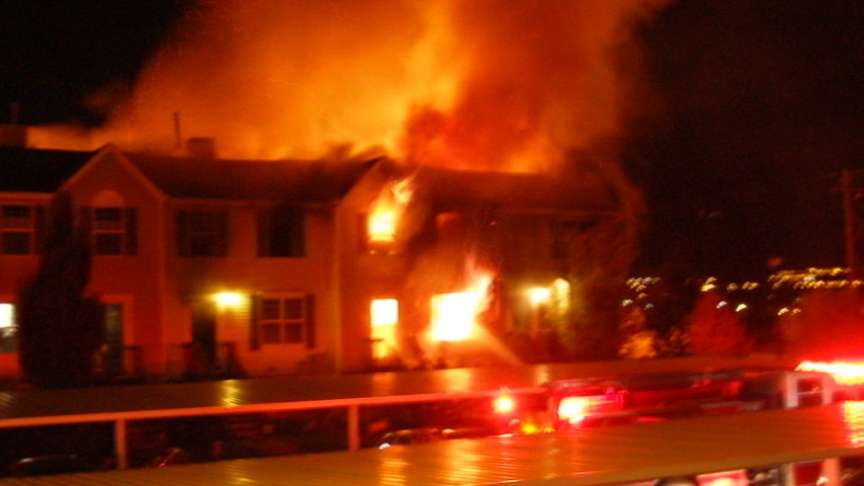 Firefighters say they're still collecting interviews with neighbors and combing through debris to try to find some evidence of what happened. A dog picked up the scent of accelerant yesterday... but investigators hope they can learn more from lab results.
Jane Bennett, Lost Home to Fire: "I can actually see the TV and home entertainment center. I assume, I assume they're fried."
Jane Bennett and her daughter weren't home when the fire at the Balmoral Townhomes started Sunday morning. By the time they arrived, their house was up in flames.
Jane Bennett: "Just stood there and watched it burn and cried."
To make matters worse, most of their possessions were destroyed, including essentials like clothing.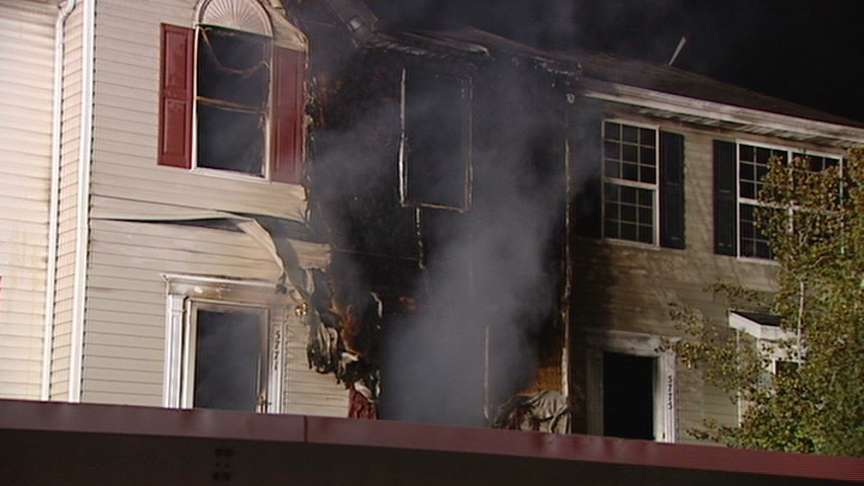 Jane Bennett: "Yesterday we went and bought enough to get dressed today in something clean. My youngest daughter lost all of her high school mementos and prom pictures."
Jane's insurance agent is flying in tomorrow to look at the damage. In the meantime, she plans to start looking for a new home.
Jane Bennett: "We're just kind of in limbo. It's a funny feeling to not have anywhere to go home to."
While four townhomes were condemned, firefighters allowed the residents in the next three back in today. Arthur Harwood lives in the fifth townhome, where the fire came close enough to burn his outside siding.
Arthur Harwood: "I'm not sure you can come any closer than that and get out without any bad things happening. I hope I don't ever get this close again either."
Investigators don't have a lot of new information as to how the fire started, but they're still digging. Firefighters say they don't have any good leads yet, but they are still calling the blaze suspicious.
Captain Kris Romijn, West Valley City Fire Dept.: "We treat all fires suspicious, but this one particularly because it did travel rapidly, which is not normal."
Neighbors say no one had lived in the second townhouse where the fire started for about a year. If it was purposely set, firefighters say they'll investigate motives.
Captain Romijn: "Sometimes money is a factor, sometimes revenge."
Jane Bennett told us her insurance will pay for housing until she's reached some kind of settlement; right now she and her daughter are staying with friends.
×
Most recent Utah stories