Estimated read time: 3-4 minutes
This archived news story is available only for your personal, non-commercial use. Information in the story may be outdated or superseded by additional information. Reading or replaying the story in its archived form does not constitute a republication of the story.
SPRINGVILLE -- A man who was high on drugs lost control of his truck and slammed into a woman who was standing on the street corner in Springville just after 7:15 Wednesday morning. The accident happened less than a day after the driver was in court on a DUI charge.
Catherine Warner, 22, was set to graduate this December from the dance department at Utah Valley University, majoring in ballet. She also teaches dance to young children.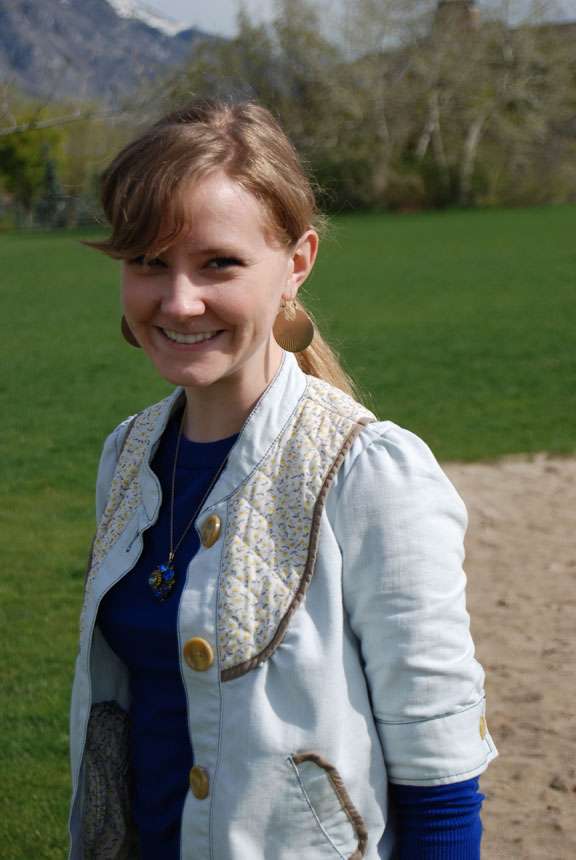 Catherine was waiting to cross the street at 400 South and Main Street, on her way to catch the bus for what was supposed to be her first day of school. Instead, she ended up in the hospital undergoing surgery after being hit by a man police say was high on heroin.
But Catherine's husband Jeremy Warner says she can't remember what happened next.
"The only recollection she has is that she saw a maroon car. That's it," he said. "The rest of it is kind of a mystery to her."
That maroon car was actually a truck driven by 22-year-old Justin Hicken.
Police say he swerved across a turn lane and two lanes of traffic, then jumped a curb where he hit Catherine, which tossed her beneath another car. Hicken then kept going until he went over yet another curb, where his truck finally came to a stop.
Catherine was rushed to the hospital with a shattered leg and several facial fractures. These are injuries which, for a dancer, mean more than just a long recovery -- they jeopardize her career.
Police say Hicken consented to a drug test after the accident. He tested positive for heroin use and was booked into jail on felony charges of DUI and causing serious injury.
"People who drive while under the influence of drugs and alcohol, they don't apparently care what time of day or what day of week, or apparently whether they even stay on the road," said Lt. Dave Caron with the Springville Police Department.
What's more, Hicken was just in court Tuesday on a DUI charge from July.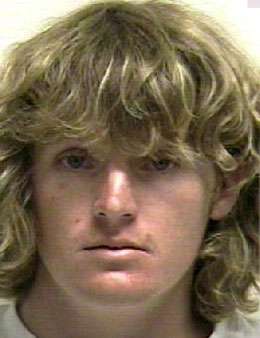 "I don't know how many times society has to tell people that driving under the influence is wrong and it's dangerous and people are injured and killed every year," Caron said.
In July Hicken was involved in a single-car accident, and police believe he was also be under the influence of drugs then.
"Initially I was really upset and frustrated and angry, but it's sad to me that he made those kind of decisions in his life and has those kind of consequences," said Jeremy. "When you do drugs you not only hurt yourself, but you hurt other people."
"I've been a policeman for 37 years and you never get used to innocent people being hurt by people who drink and drive or use drugs and drive," Caron said. "You can't get used to that."
Jeremy delivered this message from his wife Wednesday afternoon as she was prepped for the surgery:
"All she told me was that she was sad she couldn't finish school this semester, and to tell everybody to not do drugs and never drink and drive or do anything under the influence," he said.
Jeremy just graduated from Brigham Young University a couple of weeks ago and is looking for a job. He says they don't have health insurance now that he's not a student, but says he is more worried about his wife right now than her medical bills.
The Warners have been married for only a year. Jeremy says they're hopeful they'll get through this.
A benefit banquet will be held on Saturday, October 23rd for Catey and Jeremy. Sponsors, donors, or those looking to help in any way can CLICK HERE or contact Trent Mano at trentmano@gmail.com.
------
Story compiled with contributions from Sam Penrod, Jennifer Stagg and Becky Bruce.
×
Photos
Most recent Utah stories