Estimated read time: 3-4 minutes
This archived news story is available only for your personal, non-commercial use. Information in the story may be outdated or superseded by additional information. Reading or replaying the story in its archived form does not constitute a republication of the story.
PROVO -- A deadly plane crash in Nepal killed 14 people Monday. Among the victims were two women from Provo.
Leuzi Cardoso, 49, and Heather Finch, 40, were on the small plane, making their way to Mt. Everest, when it went down in heavy rain roughly 80 miles outside of the capital city of Katmandu.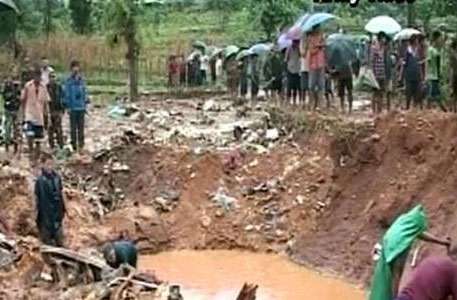 The turboprop was carrying 11 passengers and three crew members for Agni Air. The Civil Aviation Authority of Nepal confirmed nobody survived the crash.
On Sunday, Finch posted this on her Facebook page: "Sitting at the airport waiting to see if our flight will leave. Has to be perfectly clear to take off. May have to try again in the morning."
It's unclear exactly when they departed, but we do know the pilot attempted to return to the airport because of bad weather. The plane was roughly 50 miles from the airport when it crashed into a hillside.
The devastating news of the women's deaths arrived back home late Monday night. It's a tragedy for the many people who knew the women, especially in the Utah County legal community. The women were co-workers and long-time employees at the law office of Howard, Lewis & Petersen in Provo.
Related:
Friends say the two were trying to fulfill a lifelong dream to reach the base camp on Mt. Everest. They had been planning and training for years to visit the mountain and make the climb to the base camp.
Cardoso and Finch were said to be close friends. Their colleagues say they are devastated at their loss.
"In this case we've had long-term employees that we've lost, and it's a major blow," said John Valentine, managing shareholder at Howard, Lewis & Peterson. "In some ways it makes it easier to know they were living a dream. In other ways it still hurts."
"Both of these women were amazing leaders. Mrs. Finch was the head of the paralegal organization for the whole state. Mrs. Cardoso has been our office manager and has been very accomplished in a number of areas. We are just so saddened to lose both of them," he continued.
The two are also being remembered as great friends to others.
"They were perfect examples of who you want to be working with, who you want to have in your family. And I would say to their families, 'Be very proud of your moms because they accomplished so much and were such great examples for the rest of us,'" said friend Helen Anderson.
Helicopters are now assisting in the recovery efforts in what is said to be a remote location near a small village.
While an investigation is under way into the crash, bad weather seems to be the obvious cause. An American diplomat in Nepal is said to be overseeing the recovery efforts of the four Americans on board.
Both Utah women are survived by their husbands and children. Cardoso's husband teaches at Provo High School, while Finch's husband works in the Utah County Attorney's Office.
-----
Story compiled with contributions from Sam Penrod and Becky Bruce.
×
Photos
Related links
Related stories
Most recent Utah stories