Estimated read time: 2-3 minutes
This archived news story is available only for your personal, non-commercial use. Information in the story may be outdated or superseded by additional information. Reading or replaying the story in its archived form does not constitute a republication of the story.
Ed Yeates ReportingThe playoffs have been an emotional roller coaster for Jazz guard Derek Fisher.
Noticeably absent from the first game in this second round, he walked into the arena last night in the third quarter to pick up play with his team.
He had been in New York where his daughter Tatum underwent treatment for cancer of the eye. The repercussions of the story are still being felt.
There is a tale, not of two cities, but of two families who watched this drama unfold Wednesday night. These families have a special message for the Fishers.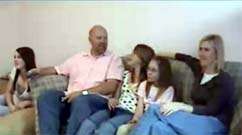 In Pleasant Grove, the Binghams watched a replay of what they saw Wednesday. They heard Derek talk about his daughter and retinoblastoma.
Thane Bingham said, "Scary. [I] wouldn't wish it on your worst enemy when it happens."
Bonnie Bingham said, "He just got the news that I remember getting, and it's devastating and scary. But it's going to be OK."
OK, because Bonnie and Thane's daughter went through the same thing 10 years ago, and she's doing great. Though doctors had to remove one eye to get rid of that cancer, she plays the piano. She reads at a ninth-grade level. In fact, she does almost everything other kids do.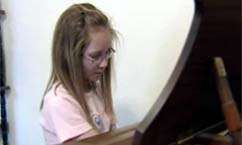 The prognosis at her 11th birthday?
Bonnie told us, "There are some tumors in her good eye. There are small tumors in this eye. They were treated with laser therapy. So now, they're just basically scar tissue."
In Murray, the Hennefers, too, watched the Fisher drama unfold. Their 9-month-old son began a special chemotherapy at Primary Children's Hospital about eight months ago. While not the same as Tatum's, Jaxon's therapy is also designed to save his eyes, since he has retinoblastoma in both eyes.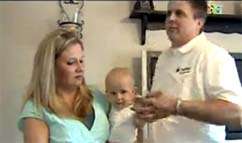 Terrell Hennefer said, "The tumors are completely gone. They have to watch them to make sure they don't come back. And at that point, they treat them with laser or chryo."
Tumors began to disappear in Jaxon's left eye. The same in the right eye. But like Tatum, he's far from out of the woods.
Stewart Hennefer explained, "In the event if one doesn't take, they have to remove one eye, they still have vision in the other."
And, the Bingham's daughter says, "I have one fake eye. It's no big deal."
There's a charity golf match coming up in August to benefit kids and their families battling retinoblastoma. Derek Fisher most likely will be a part of that. We'll keep you posted.
×
Related links
Most recent Utah stories