Estimated read time: 2-3 minutes
This archived news story is available only for your personal, non-commercial use. Information in the story may be outdated or superseded by additional information. Reading or replaying the story in its archived form does not constitute a republication of the story.
Jed Boal ReportingA big but, tight-knit team in West Valley today honored a man who died too young. Hundreds paid their respects to a former football player who treated each moment like the game was on the line.
By all accounts Justin Cunningham was a young man who squeezed everything he could out of life. His father says he wasn't reckless, simply a guy always going full-throttle. Justin Cunningham lived with few boundaries. His father says Justin was willing to attempt that which couldn't be done and extend a hand to anyone around.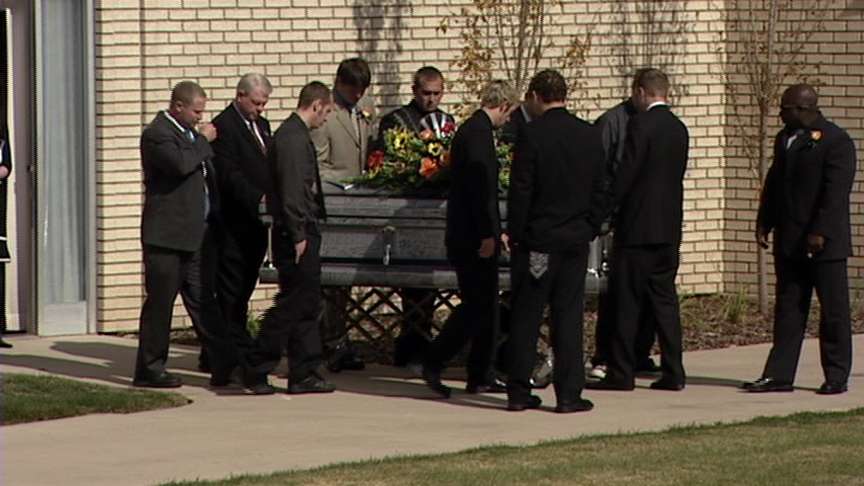 Joe Cunningham, Justin's Father: "He loved life, which was a good thing about justin, and he wanted everybody to be a part of that."
21-year-old Justin died Saturday while hiking with friends. His pit bull puppy fell into the water; Cunningham went in after the dog, lost his footing on the slippery rocks and fell more than 100 feet near Horse Trail Falls in Utah County. The dog survived.
His father says Justin never waited for others to take the lead, or to help out.
Joe Cunningham: "That was his philosophy in life. He needed to be the one to jump in and take care of it. He did that a lot."
Joe Cunningham is an assistant coach for the Hunter High Football Team. Justin was a team captain four years ago, as was his older brother, Travis. The youngest, Cade, is the Wolverines' quarterback this season.
Joe Cunningham: "I don't think it was so much he was a thrill seeker, but I think he wanted everyone to experience life with him."
Always on an adventure, always including his friends.
Joe Cunningham: "That infectious smile he had was a reflection of the love and the light from his heart."
And there are heavy hearts tonight among the friends and family of Justin Cunningham, but his father says his energy will never die for those who knew him.
×
Most recent Utah stories