Estimated read time: 3-4 minutes
This archived news story is available only for your personal, non-commercial use. Information in the story may be outdated or superseded by additional information. Reading or replaying the story in its archived form does not constitute a republication of the story.
MAGNA -- The leader of a small religious group has been charged with raping his own daughter in Magna when she was 15. The second-in-command of that group was also charged with raping the same girl.
One suspect was arrested in Montana, but police are still looking for the church's leader, a man who claims to be The Holy Ghost.
Rod Ostermiller, Montana's acting U.S. marshal, said 37-year-old Geody Harman was arrested in Fromberg, Mont., on Wednesday on a first degree rape warrant out of Salt Lake City. Harman is being held in the Yellowstone County jail on $250,007 bail.
"Due to the nature of the crime and the bond amount set, this is obviously somebody who was a priority," Ostermiller said.
An arrest warrant also has been issued for Terrill Dalton, the church's president, and charges him with two felony counts of first degree rape.
KSL first reported on the group last year when they suddenly packed up and moved out of Magna and out of Utah. The group was based in a Magna duplex for years.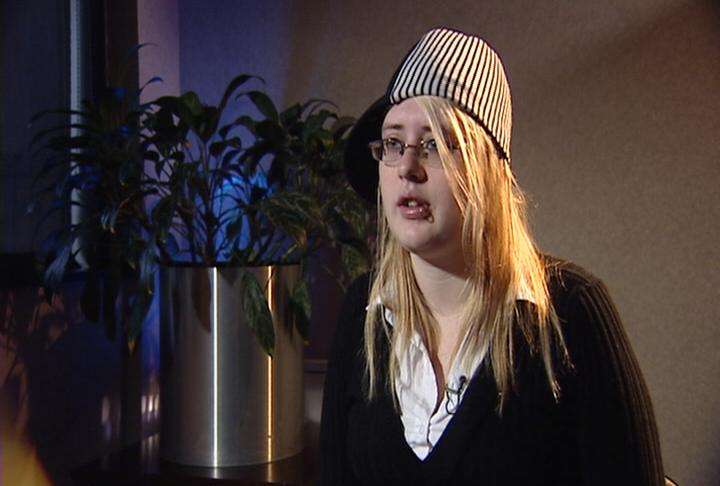 Harman and Dalton are the two top members of the Church of the Firstborn of the General Assembly of Heaven. Dalton is the founder and leader.
"He was saying he was The Holy Ghost in the flesh, and I didn't believe that. I found that hard to believe," said Cynthia Dalton, daughter of Terrill Dalton.
Cynthia Dalton is now 20. She came to KSL, giving up the privacy a rape victim is normally accorded, because she wants her father prosecuted. She claims he insisted she have sex with Harman when she was 15 years old.
"My dad comes up to me and goes, 'You've got to do this, this is what the Lord wants. You do this, you sleep with Geody, you'll get great blessings bestowed upon you,'" she said.
Cynthia Dalton says she resisted and then gave in to Harman. A few days later, her father followed suit.
"And he's like, 'The Lord says me and you need to have sex. We need to have sex three times and after the third time you'll have great blessings bestowed upon your head,'" she said.
Salt Lake County investigators have now filed rape charges against both men.
Lt. Don Hutson with the Unified Police Department said, "Unlawful sexual intercourse was required of this young lady as part of the ceremony of the church."
KSL followed the group when they left Utah last year. They moved from Magna to Pocatello and later to Fromberg, Mont., where Harman is now under arrest. Terrell Dalton has vanished.
Detectives investigated the alleged rapes several years ago, but back then Cynthia denied it happened.
"This has been several years later and she is an adult now. She felt more comfortable in disclosing and gave some very good disclosure in connection to the incident," Hutson said.
"I would like to see my father go behind bars because I don't want to see him ruin any other young woman's life," Cynthia Dalton said.
When KSL spoke with Terrell Dalton last year, he said his church had about 45 members. It seems to have fragmented a bit; some adult members did not follow him to Montana.
Detectives say the only ones living in the home there are immediate family members of the two leaders.
------
Story compiled with contributions from John Hollenhorst and the Associated Press.
×
Related stories
Most recent Utah stories