Estimated read time: 2-3 minutes
This archived news story is available only for your personal, non-commercial use. Information in the story may be outdated or superseded by additional information. Reading or replaying the story in its archived form does not constitute a republication of the story.
Gene Kennedy reportingReporter: "Ever find yourself dodging cars?"
Traci Welch, Downtown Pedestrian: "Yeah a few times. It's definitely a dangerous crosswalk."
Pedestrians say it's a daily danger: A crosswalk outside the Capitol Theater where two elderly people were seriously hurt last night.
Police will cite the 16-year old driver who hit the couple for failing to yield at a crosswalk and possibly negligent collision.
But the punishment depends on the couple's condition. If it gets worse, the punishment will be more severe.
Either way, pedestrians hope last night's accident at this crosswalk will serve as a wake-up call to drivers.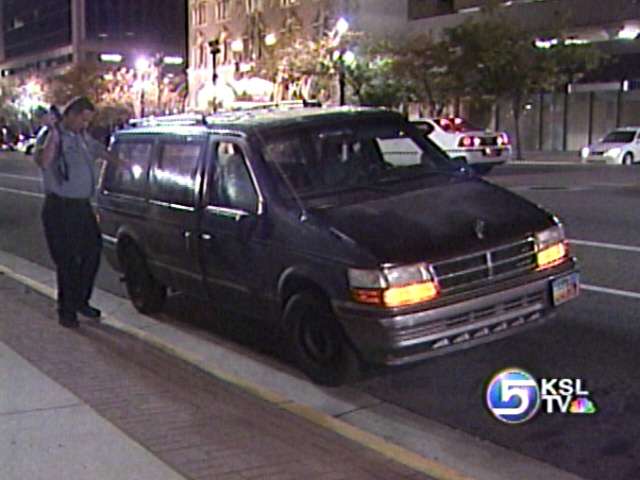 The van that hit the elderly couple had a group of teenagers in it, but Salt Lake City Police say it was not speeding as eyewitnesses previously said. The teen was driving the speed limit but police say because he didn't brake, the impact was still severe.
Logan Brueck saw the accident.
Logan Brueck, Witness: "They kept on going and basically threw them onto the road. The husband hit and started rolling and the van kept on rolling right over him.
A husband and wife hit, their evening out at the Romeo and Juliet opera cut short only 15 minutes before the performance.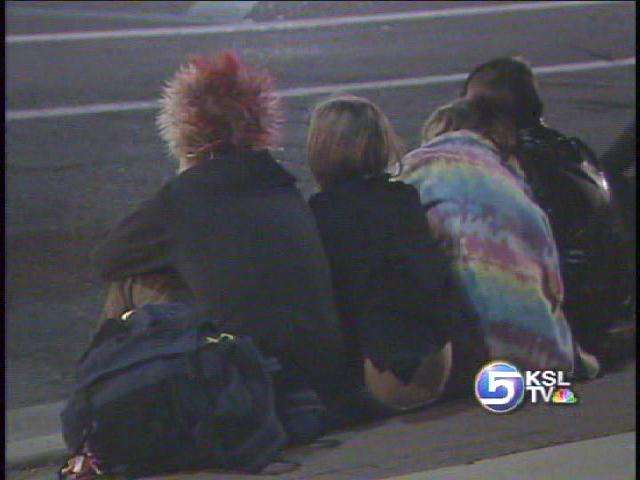 Sad as it sounds, pedestrians are not surprised. Some say the crosswalk is like that 1980s video game "Frogger" where you dodge traffic to stay alive.
Traci Welch, Downtown Pedestrian: "I use this crosswalk everyday and so many times you have to stop because the cars won't stop for you."
We decided to use the crosswalk during the morning rush hour. Cars continued to fly by even though we were carrying a crossing flag and a Channel 5 microphone.
Eyewitnesses don't understand how the couple was hit when there were crowds of people using the crosswalk.
Logan Brueck, Witness: "There was no way they could have been looking forward and paying attention to what was going on. They were not walking by themselves; they were in a group of people."
The city has taken steps to make some downtown crosswalks safer, including lights embedded in the street and flags pedestrians can hold. But many disregard them. Some say they get lazy or feel silly using them.
Pat Carroll, Downtown Pedestrian: "Yeah, absolutely for myself that's the reason, you don't want to people to look at you."
But isn't that the point, for people to look at you?
Witnesses say maybe if the teen driver had been looking at the elderly couple, they would have made it to the opera instead of the hospital.
The elderly couple has been identified as Ronald and Lurae Barlow from Bountiful. Ronald Barlow suffered a broken arm and road rash but police say his wife, Lurae who was hit first is in bad shape with a broken hip, leg and arm.
×
Most recent Utah stories