Estimated read time: 1-2 minutes
This archived news story is available only for your personal, non-commercial use. Information in the story may be outdated or superseded by additional information. Reading or replaying the story in its archived form does not constitute a republication of the story.
MAGNA -- A motorcycle accident killed a man in Magna Friday morning.
Police say Aziz Gaily, 52, was test driving the motorcycle around 8 a.m. in the parking lot of Matheson Junior High at 3650 South and 7730 West. He was the head custodian of the school, and the motorcycle belonged to a colleague who had recently purchased it.
Lt. Don Hutson with Unified Police said Gaily lost control of the three-wheeled motorcycle, crossed a playground and hit a curb.
Hutson says the vehicle was going as fast as 30 miles an hour and says the victim may not have known how quickly the motorcycle could accelerate, or that there are no brakes on the handlebars.
Gaily was thrown off the bike and flew approximately 90 feet down an embankment.
"The motorcycle flew and could have possibly landed on him as well, so he suffered some very traumatic injuries," Hutson said.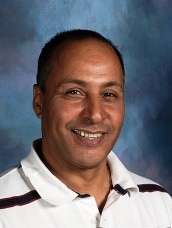 When paramedics arrived on the scene Gaily was still breathing but died en route to Pioneer Valley Hospital in West Valley City.
The Deseret News reports the man was not wearing a helmet and died from fatal head injuries.
State law sets parking lot speed limits at 25 mph. Horsley said, "It is apparent from initial reports that Mr. Gaily was exceeding those speeds leading up to the accident. When appropriate, the district will investigate the incident fully to determine whether district and or school policy was violated."
At this point, however, Horsley said, "Our priority is to help his family and our staff and students deal with what appears to be a very tragic accident."
------
Story compiled with contributions from Marc Giauque.
×
Photos
Most recent Utah stories