Estimated read time: 1-2 minutes
This archived news story is available only for your personal, non-commercial use. Information in the story may be outdated or superseded by additional information. Reading or replaying the story in its archived form does not constitute a republication of the story.
Richard Piatt ReportingStudents at Granite High School are taking action to save their school as the school district looks at ways to solve a population redistribution problem. They staged a rally this afternoon at their school.
Students are facing some hard realities at Granite School District. Changing populations and severe budgetary concerns are forcing the district to take some action. That could include closing Granite High School.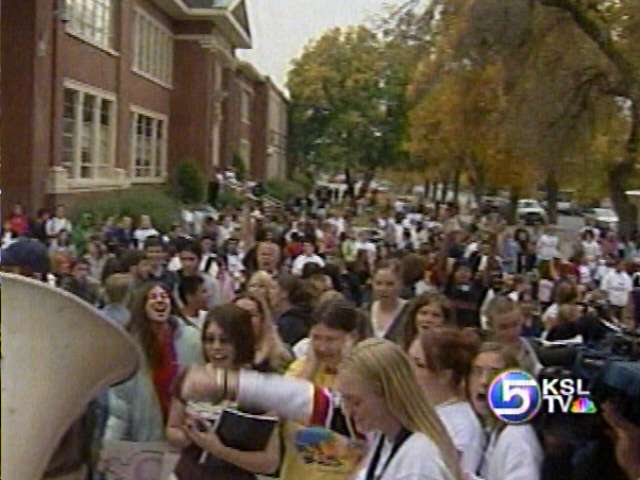 Some students started a rally at the school today to voice their opinion against the school closing. Students marched to the district headquarters, about four blocks away, holding signs and singing the school's fight song.
There are three options the district is considering right now; two involve closing the school. That's an emotional proposition for a lot of the students there.
Ashley Dennis: "Granite has so many opportunities that nobody takes the time to look at, they just look think, 'Oh, Granite's so old.'"
There is a lot of history at Granite High and there are a lot of students who are very aware of that history. The grim reality though, is that sections of the school are at least 100 years old. The district was considering tearing the building down anyway. One of the options would include rebuilding it, but the students want to make sure at least a facsimile of their school remains in tact.
×
Most recent Utah stories