Estimated read time: 2-3 minutes
This archived news story is available only for your personal, non-commercial use. Information in the story may be outdated or superseded by additional information. Reading or replaying the story in its archived form does not constitute a republication of the story.
Sandra Yi ReportingAn Ogden woman recounts her harrowing ordeal with the man that held her captive for three weeks, until being released in a standoff happened in Ogden overnight.
Ogden police say they received a phone call saying John Montour was holding his girlfriend hostage inside their home. Montour is in jail tonight.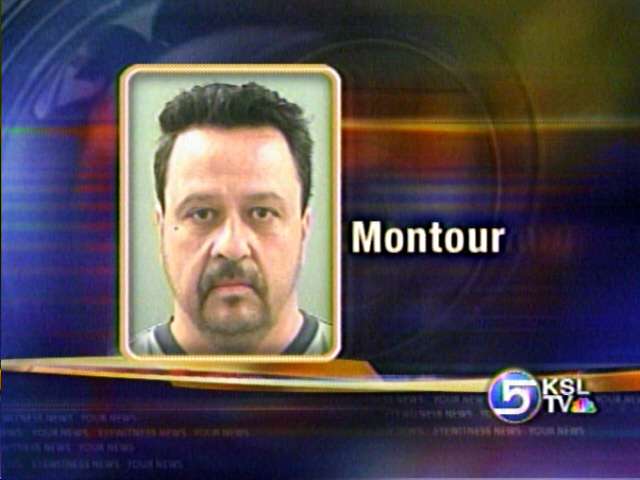 The suspect and his three hostages were holed up in an apartment. Cherie Holcomb knows her alleged captor. She says he been keeping her a captor in her home for the past three weeks. The standoff overnight, she says, is what finally ended her ordeal with 47-year old John Montour.
Holcombe says she's known Montour for about a year. They're acquaintances, but have never dated. She says he has a history of violent behavior.
She says he entered her home three weeks ago and threatened her and her family. She says he put a knife to her throat and she became so scared she couldn't leave her home.
Cherie Holcombe: "He tells me I belong to him and every time I tell him, 'no I don't,' then he would get violent."
She says her captor kept a close watch over her and when he did leave the home, he would have someone else watch her.
Then on Sunday Holcomb's daughter and her boyfriend arrived. That's when things took a violent turn.
Cherie Holcomb, Hostage Victim: "He said he was gonna kill me and I picked up the phone and I dialed 9-1-1. I said, 'I'm calling the police.' Next thing I know, I felt this blow to my head."
Her daughter's boyfriend then apparently stepped in and Montour allegedly pulled a knife on him. The two fought and Montour left, but returned yesterday morning.
Holcomb got a hold of a cell phone and text messaged her friend who then called police, which began the standoff that ended peacefully three hours later.
During the standoff, some neighbors were evacuated.
Holcombe says she, her daughter, and her daughter's husband stayed in the back bedroom throughout the ordeal.
Montour surrendered peacefully about three hours after police were called in. He is in jail now on charges of aggravated assault and kidnapping. He was also wanted on a felony warrant.
×
Most recent Utah stories