Estimated read time: 2-3 minutes
This archived news story is available only for your personal, non-commercial use. Information in the story may be outdated or superseded by additional information. Reading or replaying the story in its archived form does not constitute a republication of the story.
Jed Boal ReportingImagine growing crops in your backyard that could fuel your car. It's more than just a dream for the Utah Department of Transportation. This morning it unveiled its new experiment.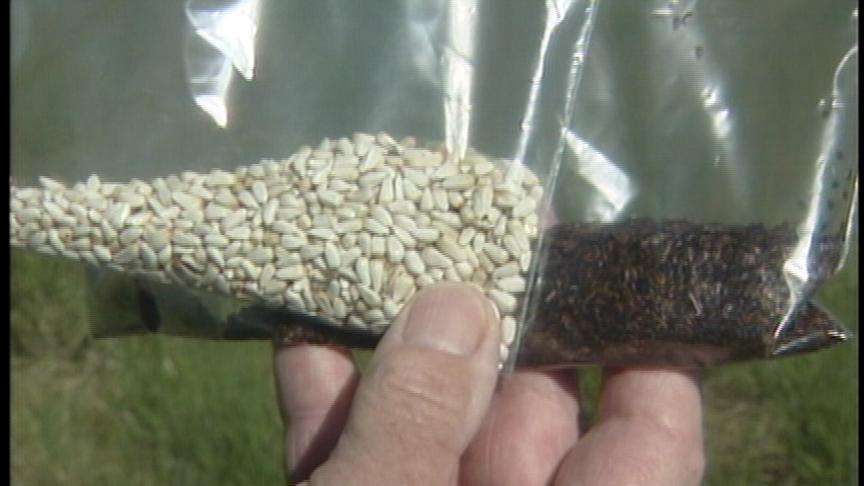 UDOT planted crops at a rest stop on Interstate 15 in Kaysville today. UDOT and Utah State University teamed up for this green experiment. Agriculture specialists from USU sewed the seeds of several crops on the right-of-way. In the fall, they will harvest the crops, take the seeds, press oil from the seeds, and convert that oil into biodiesel fuel. If it works, it's possible that one day UDOT could fuel its entire fleet from this homegrown biodiesel.
Dr. Ralph Whitesides with Utah State University's College of Agriculture says, "We picked western exposure and southern exposures because we figured this would be our most difficult seeding operation. If it grows here, we think it's likely it will grow in other places as well."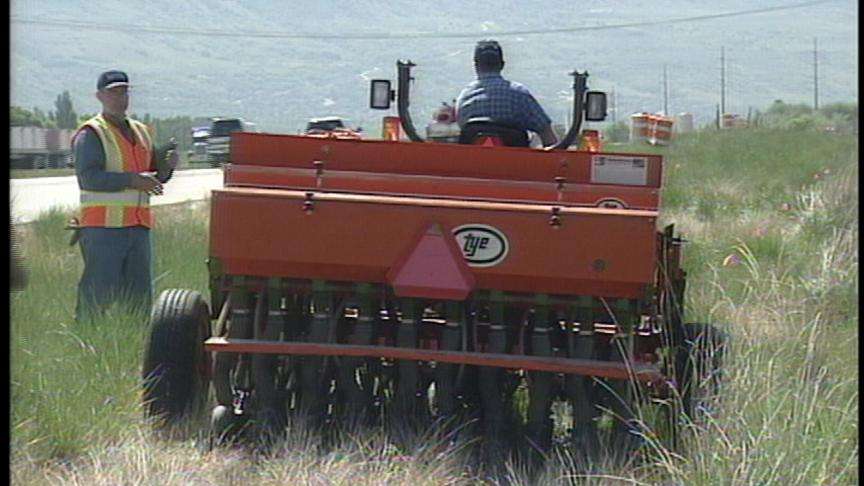 UDOT could use the biodiesel in its dump trucks, graders and other heavy machinery. UDOT owns 5,000 miles of road, and maintains more than 100,000 acres of right-of-way. If this project works to peak capacity, they could actually create as many as 2.5 million gallons of biodiesel each year.
"We predict that if everything works out just right, we could take a mile of our right-of-way and generate about 500 gallons of biodiesel per year on that right-of-way," said UDOT Executive Director John Njord. "Now that's pretty darn significant when you consider that we have thousands of miles of right-of-way within our state."
USU and UDOT will explore planting from Snowville to St. George. Safflower, canola and perennial flax are the crops that were planted today. This is an experiment and the first of its kind in the country. They'll find out how well it works in the fall.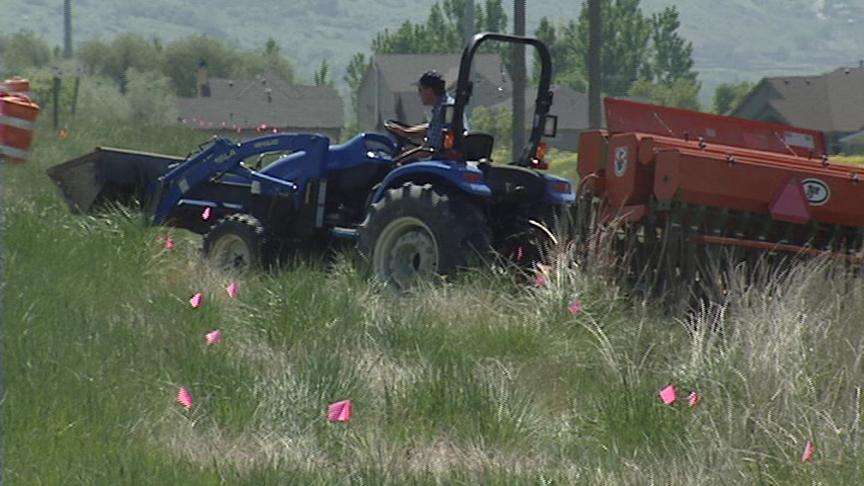 USU Association Vice President for University Extension Chuck Gay explains, "If we can do it here, then we can start talking to municipalities--state lands." But how about home-grown biodiesel for the rest of us? "It's possible, but with the space in your yard, your probably wouldn't get much," Gay adds.
Initially, they'll convert the oil to biodiesel in Richfield at a test site. Ultimately, they could have portable converters they could use on the side of the highway.
×
Most recent Utah stories