Estimated read time: 3-4 minutes
This archived news story is available only for your personal, non-commercial use. Information in the story may be outdated or superseded by additional information. Reading or replaying the story in its archived form does not constitute a republication of the story.
PROVO -- Orem's Darin Taylor is a professor at Utah Valley University. One of his lectures is on how to stay away from lightning when out surveying land.
Taylor, 46, has plenty of experience with the bolt. His latest close call, this past Wednesday, turned out to be just the beginning of one amazing day.
Taylor doesn't believe much in fate or superstitions.
"I don't jump over cracks, not superstitious, but sometimes you wonder," Taylor declares, but he was wondering this past Wednesday when working with his brother at Starvation Reservoir on a project for the Department of Reclamation.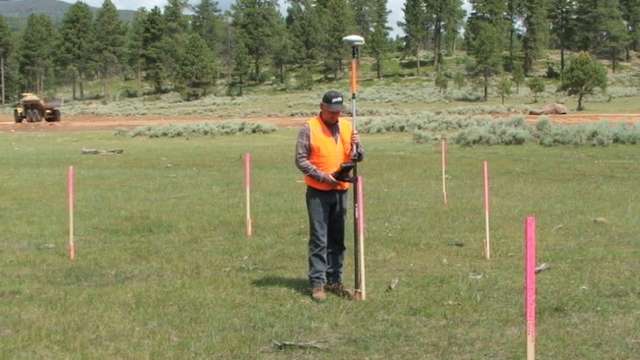 A big storm rolled through and the two were told to get back in their trucks and wait. Once they thought it was safe they went back outside.
"My brother was down on the ground pounding a stake into the ground; I was holding a GPS unit, probably not the smartest thing, with an eight-foot aluminum rod with electronics on top," Taylor remembers. "It was just a flash bang; felt the jolt through my arms and through my shoulders. And no pun intended, we were shocked and like, 'Oh my lord, let's get out of here.' Things happen and you say, 'what were the odds of that?'"
The odds of getting hit by lightning once is 576,000 to one, but this was Taylor's second brush with a bolt; the odds of that are nine million to one.
Despite the affects of his lightning strike, problems with his back and feet, Taylor didn't see a doctor; instead he had his weekly Wednesday appointment to keep- golfing with his buddies at Eastbay in Provo.
It was on the golf course, just eight hours after some of the worst luck of his life, that Taylor would find some of his best.
Once a 5-handicap, Taylor is now a 13.
His group approached the 14th hole.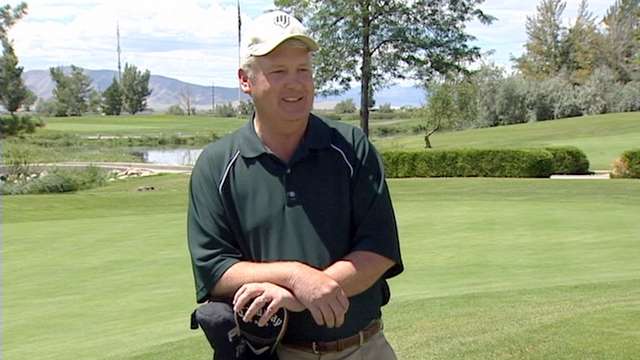 "The truth is the hole before that he really struggled and he walked up to the tee box and said, 'I have a good feeling about this one,' said friend David Walker. "And were like, 'right.'"
"I hit a 5-iron," remembered Taylor. "It wasn't one of those ugly shots that just happened to go in, it was actually a decent shot."
So decent...it was a hole in one.
Typical reaction from a group of golf buddies.
"He was excited and we ran back and gave each other a high-5," said friend Randy Price.
"I thought, 'O merciful one," joked Gary Brockett. "That's what I really thought."
Brett Watson: "I wanted to go to [Las] Vegas; he wouldn't go to Vegas. He wouldn't go with us."
"The hole-in-one was neat and I was giving everyone high-5's and then someone said, 'now you realize you got hit by lightning and hit a hole-in-one on the same day' and that's when it really sunk in," Taylor reminisced.
This was Taylor's second hole in one in five years. But even with two holes-in-one and two lightning strikes, Taylor doesn't want to tempt Mother Nature anymore.
"I think if it's clear skies they'll golf with me. If it's cloudy I'm out here by myself," Taylor jokes.
Taylor says he still has some tingling in a few of his fingers, but otherwise he is doing fine.
Oh, and the probability of getting struck by lightning twice and getting a hole-in-one is 45 billion to one.
E-mail: kaiken@ksl.com
×
Most recent Utah stories