Estimated read time: 1-2 minutes
This archived news story is available only for your personal, non-commercial use. Information in the story may be outdated or superseded by additional information. Reading or replaying the story in its archived form does not constitute a republication of the story.
Kim Johnson ReportingPerhaps you've seen the Travel Channel's series "Taste of America", which takes its viewers on a journey across the country in search of regional specialties. Well today, a crew for the cable-TV show was filming here in Salt Lake.
It has something to do with chocolate. Taste of America explores the story of people and cultures that create the love of food. After visiting 160 American cities, the crew paid Salt Lake a visit to highlight two Utah favorites: Jello and chocolate.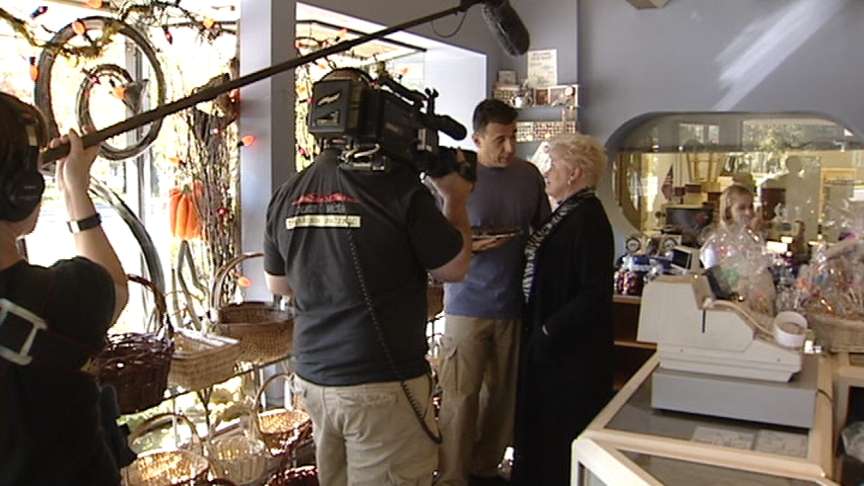 Mark DeCarlo, Taste of America: "Did you know people here in Utah eat more chocolate than anywhere in the country per capita? More Jello and ice cream. Big sweet tooth here in Utah."
Host Mark DeCarlo and his crew were filming at Cummings Chocolates, one of Salt Lake City's more famous chocolatiers.
Marion Cummings, Cummings Chocolates: "We've been in business 85, almost 86 years and we mail all over the world, and we still make the product the same way it was made to begin with."
Yesterday the crew did a whole segment on Utah's love affair with Jello.
Mark DeCarlo, Taste of America: "It's typically green and people put crazy stuff in it. Carrots, spinach, fruit, which is normal, that's okay. But carrots in Jello. I don't think that's right."
The segment, which again airs on the Travel Channel, will air sometime in January or February.
×
Most recent Utah stories