Estimated read time: 1-2 minutes
This archived news story is available only for your personal, non-commercial use. Information in the story may be outdated or superseded by additional information. Reading or replaying the story in its archived form does not constitute a republication of the story.
John Hollenhorst ReportingA volunteer project in Moab has reached a new milestone. It's a volunteer radio station, staffed by close to 100 volunteer disk jockeys.
Community radio is not unique to Moab. KRCL in Salt Lake is a similar operation. But in small-town Moab, over the last dozen years KZMU has turned a significant percentage of the town's population into disk jockeys. And they've just fired up a new, much more powerful transmitter beaming their sometimes wacky, always diverse programming.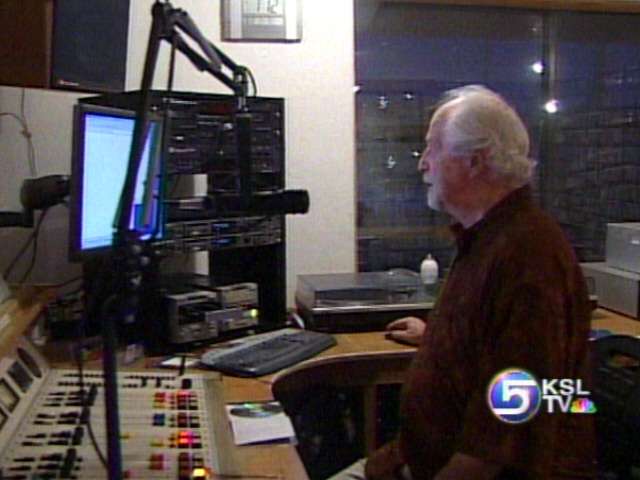 Sometimes it's the off-the-wall antics on a show called The Trading Post, with sound effects not unlike a barnyard.
"It's mostly the cow you have to look out for." "moooo, moooo, moooo."
Other times you might catch the hip sounds of knowledgeable jazz buff Tom Osanna, or hardcore rock and roll, played by a guy who calls himself NewClear Ned.
This is KZMU-FM which has entertained Moab since 1992 with virtually nothing but volunteer spirit, the love of music, and the freedom to go on the air and do whatever.
Howard Trenholme, Disk Jockey: "I love doing it. There's nobody telling you what you can play, what you can't play."
Jeff Flanders, KZMU Manager: "And for a small town, Moab has a lot of diversity. And so we have all kinds of people from all walks of life. Everything from our city manager to a six-year old kid here with his parents on Saturday morning."
The joke is that KZMU stands for "Krank Zee Music Up!" Well, with their new transmitter, they ought to be able to crank it up even higher, reaching beyond Moab into surrounding areas. And they've done it almost entirely on volunteer labor, and listener contributions.
×
Most recent Utah stories