Estimated read time: 2-3 minutes
This archived news story is available only for your personal, non-commercial use. Information in the story may be outdated or superseded by additional information. Reading or replaying the story in its archived form does not constitute a republication of the story.
SPRINGVILLE -- Four Springville High School football players were injured Tuesday morning when the Jeep they were in rolled in the parking lot of the school.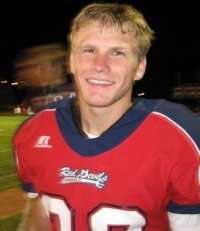 One of the boys, 18-year-old Brandon Curtis, is listed in very critical condition.
"Right after it happened -- within like a few minutes the whole team was there -- we all just just dropped knee right there and said a prayer together," said Cason Acor, a junior at Springville High.
The 911 calls started coming in just after 11:30 a.m., when football practice was getting over.
The four teammates had piled into an open-top Jeep and, according to police, started doing donuts in the parking lot. Although, some witnesses say they just made too sharp a turn and then overcorrected.
"At some point they lost control of the Jeep; it rolled and ejected two of the boys," said Springville police Lt. Dave Caron.
In the parking lot, circular skid marks were visible on the pavement where the accident happened.
Witnesses say when the Jeep rolled, two of the students were ejected, and the vehicle landed on top of Curtis.
His teammates called 911 and worked to free him from the Jeep. Curtis was transported to the hospital in extremely critical condition and was eventually placed on life support.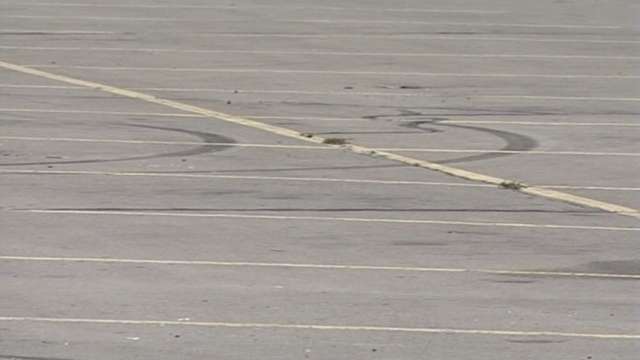 Curtis' teammates describe him as hardworking and a leader on the football team.
"He was the first one out in line running sprints, he was the hardest [working] one in the weight room; I mean, he'd always be trying to do extra stuff and leading everyone," Acor said.
"I want my children to be like him, and to be great people like Brandon Curtis," said Conrad Beach, also a junior at Springville High.
The others in the Jeep were hurt but not seriously.
"You just have to be careful," Caron said. "You take a couple thousand pounds of steel, and they can get away from you and turn into a weapon really quickly, and then you have friends and neighbors who are injured -- and in life-threatening situations."
The other teens involved have not been identified, but we do know all of them are on the Springville football team and are between 16 and 18 years old.
-----
Story compiled with contributions from Sarah Dallof and Sam Penrod.
×
Most recent Utah stories