Estimated read time: 2-3 minutes
This archived news story is available only for your personal, non-commercial use. Information in the story may be outdated or superseded by additional information. Reading or replaying the story in its archived form does not constitute a republication of the story.
SALT LAKE CITY -- Two wolves have been shot, and a third is still at large following Utah's most serious outbreak of wolf sightings and livestock attacks in at least 80 years.
Wolf sightings have been reported in Utah for years, but these are the first documented attacks on livestock since 1930. The action has rekindled a bitter debate over the wolves' future in the state.
Since people re-introduced wolves to Yellowstone in the 1990s, experts on both sides of the wolf debate predicted they'd eventually expand their range to Utah, where ranchers exterminated them in 1930.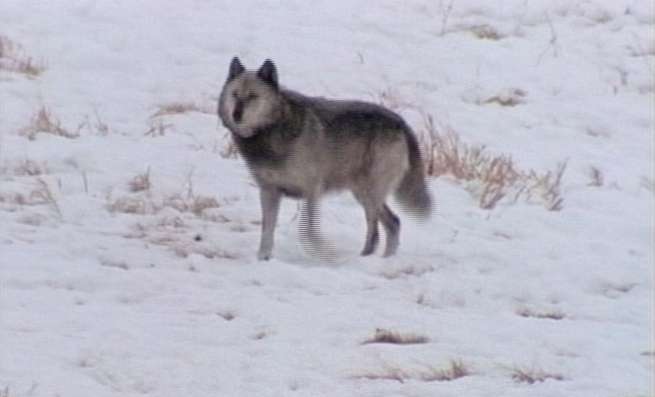 One side welcomes them; the other side detests them.
"I hope that they prosper," says Kirk Robinson, director of the Western Wildlife Conservancy.
"We've lived without them here for probably over a hundred years. I don't know why we need to have them again now," says Leonard Blackham, Utah's commissioner of agriculture and food.
Blackham says a sheepherder in Rich County trapped and shot a female wolf on July 23. In the previous two weeks, the same wolf surfaced three times -- stalking a herd of sheep, killing a calf, and then killing several sheep.
Earlier this month, another sheepherder killed a male wolf after it attacked two sheep in Cache County, near the Utah-Idaho border.
"The ewe and the lamb, my understanding is, was actually killed on the Utah side. But the wolf crossed the line, was harassing the sheep on the other side, and the herder shot the wolf," Blackham says.
---
We've lived without them here for probably over a hundred years. I don't know why we need to have them again now.
–Leonard Blackham, Utah's Dept. of Agriculture and Food
---
The third wolf attacked and killed two calves near Coalville. No one knows if that wolf is still in Utah.
Robinson argues that wolves fill a vital role in nature by preying on wildlife.
"It's been proven they are very good for ecosystems and watersheds," Robinson says.
But wolf opponents say they're a threat to deer and elk herds, and Utah's $17million-a-year sheep industry.
"I just don't think they can really coexist in our environment today in Utah," Blackham says.
"People like wolves; most people like wolves and would like to know that there's a chance of seeing a wolf or hearing them howl," Robinson says.
"People want to see them, and [if] that's important to them, they can drive to Montana," Blackham says.
Both sides agree that the two wolf killings appear to be legal; in Northern Utah and Idaho, wolves have been delisted from the endangered species list.
-----
Story compiled with contributions from John Hollenhorst and Nkoyo Iyamba.
×
Related stories
Most recent Utah stories