Estimated read time: 3-4 minutes
This archived news story is available only for your personal, non-commercial use. Information in the story may be outdated or superseded by additional information. Reading or replaying the story in its archived form does not constitute a republication of the story.
SALT LAKE CITY -- The micro-blogging site Twitter is moving its technical operations infrastructure to Utah. The custom-built data center will open in the Salt Lake area later this year.
According to a statement issued Tuesday by the San Francisco-based Twitter Inc., the center will open later this year.
Twitter says it's excited to have a new center designed specifically around its unique power and cooling needs.
Twitter says the expansion is due to its tremendous growth: 300,000 new users sign up every day, and the company needs an infrastructure capable to handle it. More users are tweeting through smart phones, Facebook or other applications. Twitter says that poses a challenge to keep up.
Marty Carpenter with the Salt Lake Chamber says several big companies have announced they are coming to Utah.
What is... Twitter?

Twitter is a real-time information network powered by people all around the world that lets you share and discover what's happening now. Messages of no more than 140 characters are shared and can be searched by the millions of people across the network. -Twitter
"It's one of those deals where success breeds success and momentum builds upon itself. You see a company like EA Sports building downtown and hear about Goldman Sachs bringing a large part of its operation here," he says.
Twitter says it will be hiring locally for the new data center but didn't say how many jobs will be involved.
"We're known around the country and around the world for having a young, well-educated workforce that is tech-savvy as well," says Carpenter.
Utah economic development leaders thrilled at announcement
How did Utah leaders react to the news? They posted short messages on their Twitter pages, of course.
Gov. Gary Herbert wrote, "Great news for our growing software and technology economic clusters. Economic development is happening in Utah."
Third District Congressman Jason Chaffetz also posted a Twitter welcome: "Picked a good home for the operations center!!"
"We're very excited, but we're not surprised. It continues to validate that what we're doing is working," Executive Director of the Governor's Office of Economic Development Spencer Eccles told KSL News. "We have this 'West Coast Initiative' where we've gone out and done some targeted marketing in the business community. And we've told the world that we're open for business, and it looks like they continue to listen."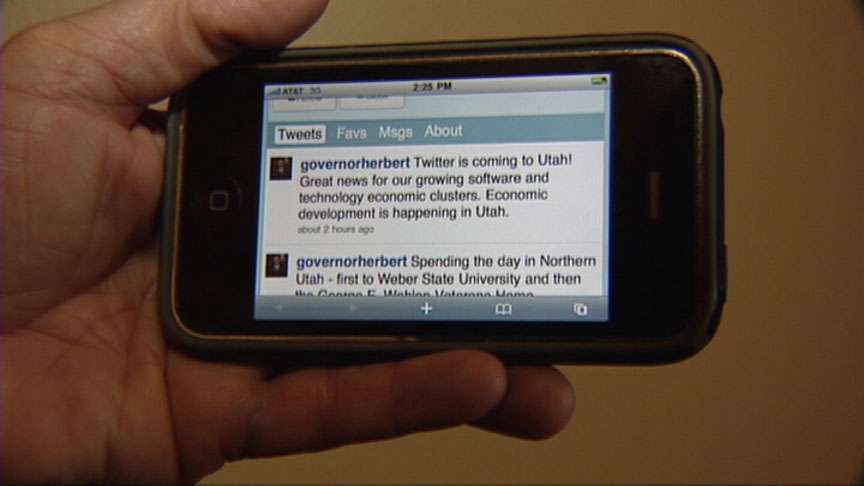 Utah is working hard to attract new business to the state, and Eccles says the information technology sector is a major target.
"It's an area that we've gained critical mass now. With the blooming of Omniture, which was purchased by Adobe, and growth of companies like Fusion I-O, eBay, Oracle and others, it just continues to build on that infrastructure and strength in that area," he said.
Herbert added that Twitter's announcement "demonstrates the continued attractiveness of Utah's business-friendly environment. This will benefit all businesses in the state of Utah."
Twitter spokesman Matt Graves tells the Deseret News the center will be Twitter's first custom facility. Graves says the plan is to open other custom data centers during the next two years.
The social network enables people to share information with followers in "tweets" or messages limited to 140 characters.
------
Story compiled with information from Mary Richards, Keith McCord and The Associated Press.
×
Related links
Most recent Utah stories