Estimated read time: 2-3 minutes
This archived news story is available only for your personal, non-commercial use. Information in the story may be outdated or superseded by additional information. Reading or replaying the story in its archived form does not constitute a republication of the story.
DRAPER -- Her story not only captivated Utahns, but thousands from across the country as well.
Two weeks ago, KSL News introduced you to Draper's Gentrie Hansen, who hadn't eaten food since last December. After surgery in Ohio, the 14-year-old is back home and lifting something she hasn't been able to lift in months: a fork.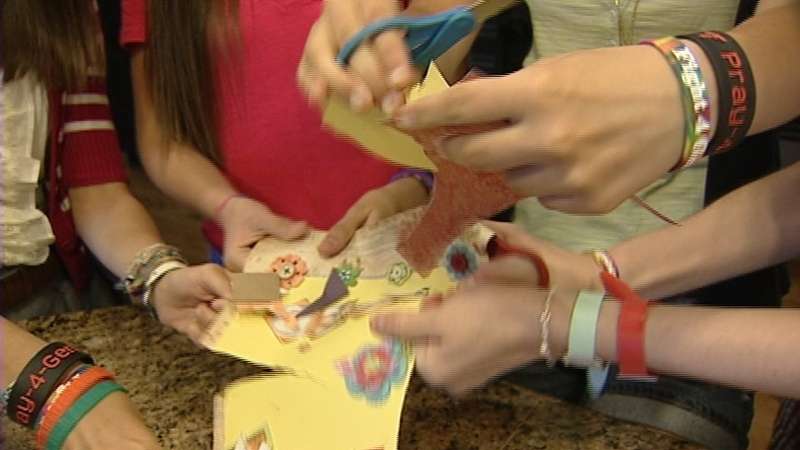 Gentrie's kitchen has officially reopened; the sign that once declared it closed is now in pieces.
"You have no idea. It feels so good," Gentry says, with a big grin.
That good feeling comes from being able to open her pantry and realize she can eat much what's in there -- a feat that was not possible just over six months ago.
When Gentrie began vomiting everything she ate, doctors diagnosed her with gastroparesis, or a paralyzed stomach.
When we visited her earlier this month, Gentrie was throwing up at least six or seven times a day. Now it happens only once or twice a week.
A week and a half ago, Gentrie went to Nationwide Children's Hospital in Ohio. Surgeons there attached a temporary pacemaker to shock her stomach into working again.
The very next day, Gentrie did something she hadn't done since last December: she ate. It was the best tasting chicken and rice she's ever had.
What is... gastroparesis?
Gastroparesis is a condition that affects the ability of the stomach to empty its contents, but there is no blockage (obstruction). The cause is unknown, but it may be caused by a disruption of nerve signals to the intestine. The condition is a common complication of diabetes and can be a complication of some surgeries.

Symptoms:
Abdominal distention
Nausea
Premature abdominal fullness after meals
Unintentional weight loss
Vomiting
"I was really nervous. Before, when I ate, it came right back up," Gentrie says. "I was on pain medicine and totally out of it, but I guess my mom said I danced afterwards. So, that can kinda tell you how happy I was."
Her parents call it a miracle. Gentrie is keeping food down, though she limits her intake to about five bites, eight times a day. She left Draper two weeks ago, weighing 88 pounds. Now she's just one pound shy of 100 pounds.
"Her color's come back. Her spirit, her smile; it's all there again," says Gentrie's father, Lowell Hansen.
Gentrie also has her friends back. After missing months of school, as well as her social life, she's surrounded by those she loves most.
She also found something she thought was gone for good: hope.
"Before I got this sickness, I really didn't know the meaning of it (hope); but it's come to mean a lot to me in my life, 'cause I lost hope," Gentrie says. "Luckily, those doctors brought hope back into my life, and it just means so much."
The pacemaker is not a cure, and Gentrie continues to get nutrients through a PICC line that goes directly to her heart. But instead of being tethered to it 24 hours a day, she only needs it now while she sleeps.
If all continues to go well, Gentrie will return to Ohio in two weeks to have the pacemaker permanently placed inside her abdomen.
E-mail: kaiken@ksl.com
×
Related stories
Most recent Utah stories