Estimated read time: 2-3 minutes
This archived news story is available only for your personal, non-commercial use. Information in the story may be outdated or superseded by additional information. Reading or replaying the story in its archived form does not constitute a republication of the story.
Samantha Hayes reportingPolice tonight are looking for a familiar face to Utah law enforcement.
This is the second time Andrew David Jaramillo has been on the Utah Most Wanted list, the second time he has violated his parole after being released from prison just last year.
His parole officer says Jaramillo is armed and dangerous. He has committed several crimes including aggravated assault and drugs since being paroled August 16th.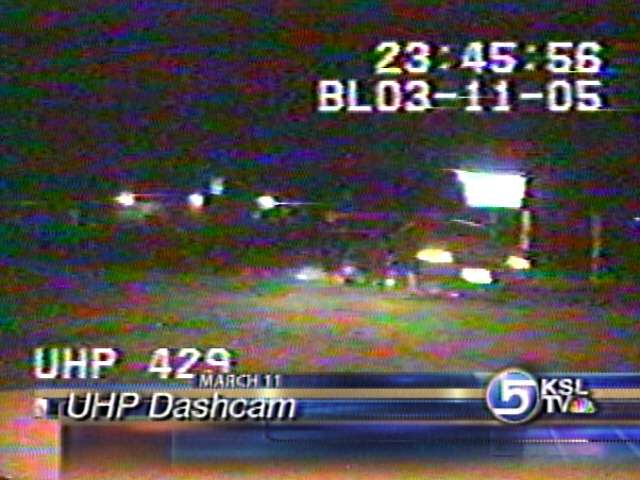 He is 26 years old and has been arrested at least 45 times. Another warrant was issued for his arrest after Jaramillo after he violated his parole again.
Kevin Larsen, Utah Department of Corrections: "This is the transmitter unit and the strap that would go around the ankle."
That's what Jaramillo was wearing as a condition of his parole. But it's the second time he has simply cut it off. All you need is pair of pliers, but the electronic device sends a signal to police the second it is broken.
Kevin Larsen: "At that point we respond to the last location the transmitter was at and try to find the offender from there."
Jaramillo served a 4 year prison term for drug use for several crimes including drug use in 2000. He was released on parole June 15th, 2004. He was arrested four months later, November 9th. In March of 2005 he violated his parole for the first time, leading police on a high speed chase. He got away then, but was sent back to prison. He was hen paroled again in August, and became a fugitive again on the 28th of September.
John Green, Administrator, State Board of Pardons & Parole: "The board is in the risk business. So are judges."
John Green is the administrator for the State Board of Pardons and Paroles. He believes most of the time the board makes the right decision- taking into consideration criminal history among a myriad of other things.
John Green, Administrator, State Board of Pardons & Parole: "It is an indeterminate sentencing system."
The system faces pressure to relieve crowding in prisons.
John Green, Administrator, State Board of Pardons & Parole: "The board is receiving recommendation from the Department of Correction this week, asking the board if they will review certain sentences and give them the cuts to get out of prison"
Jaramillo is 5' 9'' inches tall 160 pounds. Brown eyes and black hair with small pony tail. tattoo of "andy junior" on his chest and his last name on his back. Call the Utah Most Wanted Tip line at 392-TIPS
×
Most recent Utah stories