Estimated read time: 1-2 minutes
This archived news story is available only for your personal, non-commercial use. Information in the story may be outdated or superseded by additional information. Reading or replaying the story in its archived form does not constitute a republication of the story.
Kim Johnson ReportingYou probably know it's October 5th today. What you may NOT know is that's it's also "Change a light, change the world" day. This is a nationwide campaign to encourage Americans to change their light bulbs to more energy efficient ones.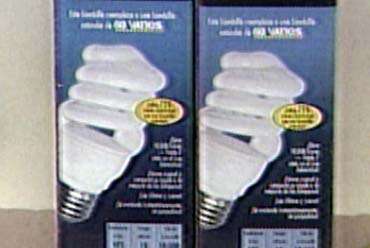 It will cost you more up front, but a compact fluorescent light bulb will use two-thirds less energy, and last six to ten times longer than a standard bulb. Experts say over the life of a single Energy Star bulb, you'll save 25 dollars on your power bill, and 500 pounds of coal from being burned, which is equivalent to taking some seven thousand cars off the road.
At Morningside Elementary Patty Tanner White's sixth grade class got a grant from the EPA to buy five hundred energy saving light bulbs, which they plan to distribute this month.
Patti Tanner-White, Teacher, Morningside Elem.: "They'll give them away free and by handing the light bulbs they'll have them sign a pledge and ask them to place it in a high, frequently used area of their home."
Maya Lacy, 6th Grader: "We decided this was an important issue in Utah because we burn so much coal, and that produces pollution to create the energy going to light bulbs. So we decided to clean up Utah."
If each Utah household would change just one light, Utahns would save nearly 4-million dollars a year. Sounds like a bright idea. So the next time you're out buying bulbs, just look for the blue star indicating it's Energy Star approved.
×
Related links
Most recent Utah stories