Estimated read time: 2-3 minutes
This archived news story is available only for your personal, non-commercial use. Information in the story may be outdated or superseded by additional information. Reading or replaying the story in its archived form does not constitute a republication of the story.
Carole Mikita ReportingJoseph Smith, founder of The Church of Jesus Christ of Latter-day Saints, has been the focus of a nearly year long tribute that church leaders and members have participated in.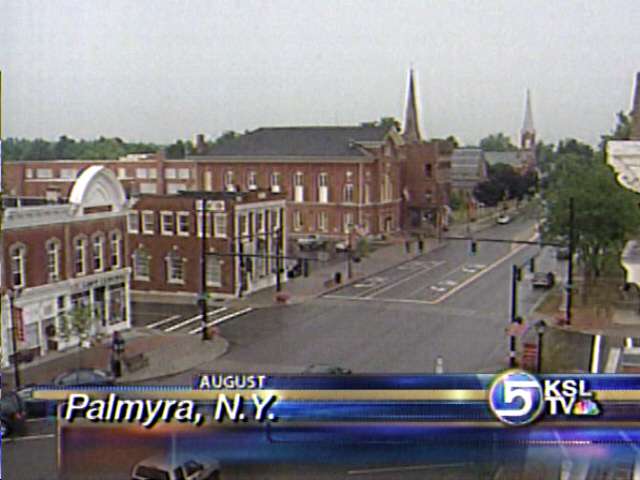 2005 is the 200th anniversary of his birth. LDS have had new plays to watch, new art exhibits to see, books to read. As the 175th Semi-Annual General Conference begins tomorrow morning, church leaders will, no doubt, pay tribute to Joseph Smith's life and contributions. But how about back in Palmyra, New York where so much of the faith here began?
Today Palmyra, located on the Eerie Canal, is historically preserved, and celebrates that history in Joseph Smith as part of it. It remains a religious community, famous for its four churches on four corners of an intersection.
The Palmyra temple sits on a hill overlooking the sacred grove. Tourists can find reference to Joseph Smith on town markers. The Smith family was treated by a local doctor. Their names are preserved in a day book, as are the names of Ambrose Hall and David Wilcox, two men who were the ancestors of Winston Churchill.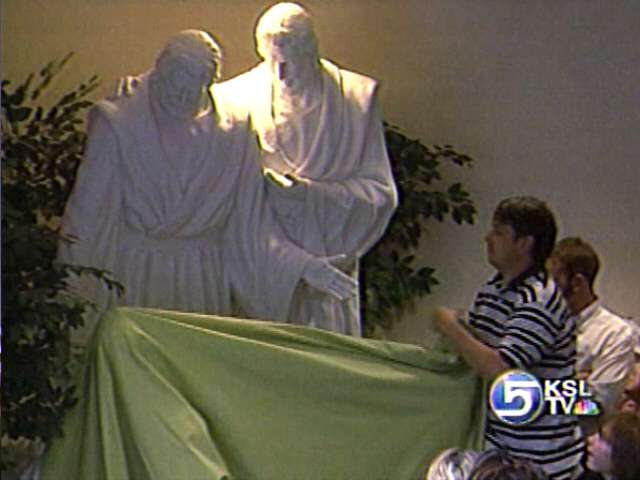 The director of the city's historic museums says the town is proud of all of Palmyra's pioneers.
Bonnie Hays, Palmyra Historic Museums: "Here it started. No one knew what was gonna happen. And these great people and their families began here in Palmyra."
And their descendants returned to walk where they walked. Some of them bear a striking resemblance to their ancestors, the Smiths. Many of them have never traveled back east to trace their roots.
Joy Stoddard, Joseph Smith, Jr. descendent: "I don't feel like there's anything special about me, but I, it is one special thing to be part of this family."
Emotions also came to the surface when another new statue, this one of young Joseph in the sacred grove, was unveiled. Eldred Smith, the family patriarch, remembers the difficulties of bringing this family together. They are of different countries and faiths.
Eldred Smith, Smith family patriarch: "People always thought that if you're a Smith, you're either a Utah mormon or a reorganized, and that's not true at all. There's more descendants of the prophet Joseph outside of both churches than there are in the churches."
So there are branches of this Smith family of many faiths and over the last couple decades, the cousins have been coming together as family, concentrating on what they have in common.
We will have much more on an hour-long special, this Sunday, October 2nd at noon.
×
Related links
Most recent Utah stories