Estimated read time: 2-3 minutes
This archived news story is available only for your personal, non-commercial use. Information in the story may be outdated or superseded by additional information. Reading or replaying the story in its archived form does not constitute a republication of the story.
Alex Cabrero Reporting Every six months the LDS church holds General Conference. And every six months street preachers demonstrate outside the meetings, but this year those yelling from the sidewalks will have some competition.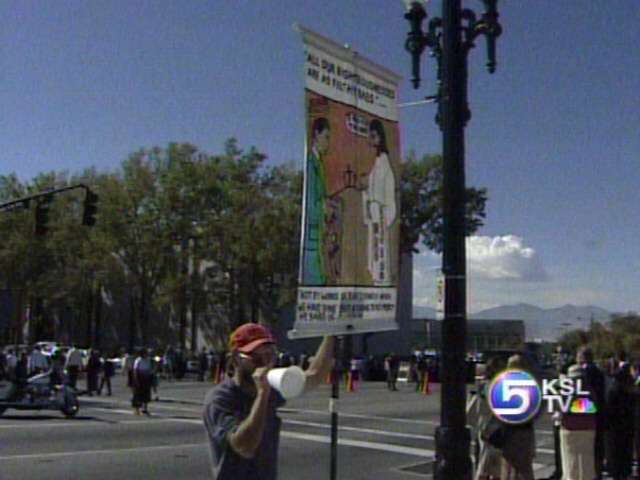 Whether or not you're LDS, I think we all agree on our freedoms of speech and religion. When you mix the two, though, that's when you can get some problems. Hopefully that won't happen this year, when the LDS church tries something it's never tried before.
General conference weekend, when the freedoms of religion and speech mix like David and Goliath. But instead of only hearing protests outside this weekend, you'll also hear this.
"We thank thee for sending the gospel."
Pure sounds of spirituality. Agree with the message or not, it sure is soothing to the ear.
Ashlee Cutler, Singer: "We're there to create a better experience for those in attendance."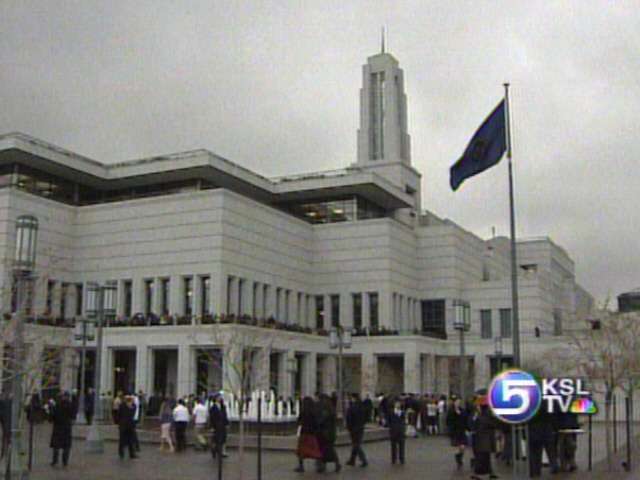 Ashlee Cutler is one of about 80 in her LDS ward, among several LDS wards planning to try and keep you from hearing this...
"It's a very bad church to guide by!"
Anela Noriega, Singer: "They make things uncomfortable. You're like, ahhhh!"
Darren Walker: "If you let yourself get riled up, then you do."
So instead of letting the street preachers fellowship have the streets to themselves, members of different LDS wards are joining them, hoping to drown out what they have to say.
Ashlee Cutler: "It's something new they're trying to do; and I thought it'd be great to be a part of it."
Of course, plenty of police will be on hand for this experiment because no matter how loud the singers are, there are still the signs that are offending to some.
Darren Walker, Singer: "I know some people who shrug it off, and I know some that it really bothers them. So I think we're trying to cut down on the percentage of the people who get upset."
We tried to get a response with members of the street preachers fellowship, but we haven't received one yet. No doubt, though, this new tactic won't deter them from doing what they feel is necessary. Freedom of religion... freedom of speech.
×
Most recent Utah stories