Estimated read time: 2-3 minutes
This archived news story is available only for your personal, non-commercial use. Information in the story may be outdated or superseded by additional information. Reading or replaying the story in its archived form does not constitute a republication of the story.
Jed Boal Reporting"There's many things that can come into play when you're doing 95-100 miles per hour."
Investigators have come to a critical conclusion in the crash of a van that killed eight Utah State University students and their instructor. The Utah Highway Patrol has confirmed excessive speed was a factor in the deadly crash earlier this week.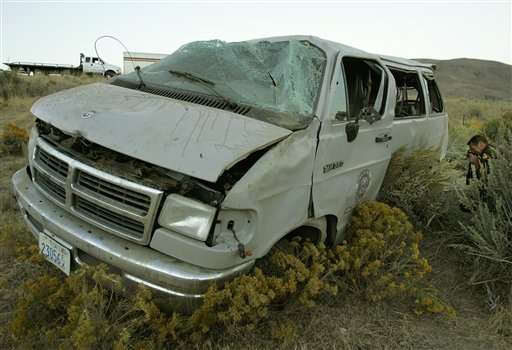 The Department of Public Safety released information this evening that concludes the van was traveling well over the speed limit. The UHP continues to investigate the crash, but told us this evening the van was traveling 95-100 miles per hour when it blew a tire and crashed Monday afternoon.
Trooper Jeff Nigbur, Utah Highway Patrol: "It's unsafe for any vehicle, not to mention a 15-passenger van, it's unsafe for any vehicle. There's many things that can come into play when you're doing 95 to 100 miles per hour."
The highly-trained Investigation Team uses a technique called photogrammetry to create a detailed diagram of the crash. Investigators on the scene start the process by numbering skid marks and gouges in the road. They photograph the crash from every possible angle, then they download the photos into the photogrammetry program.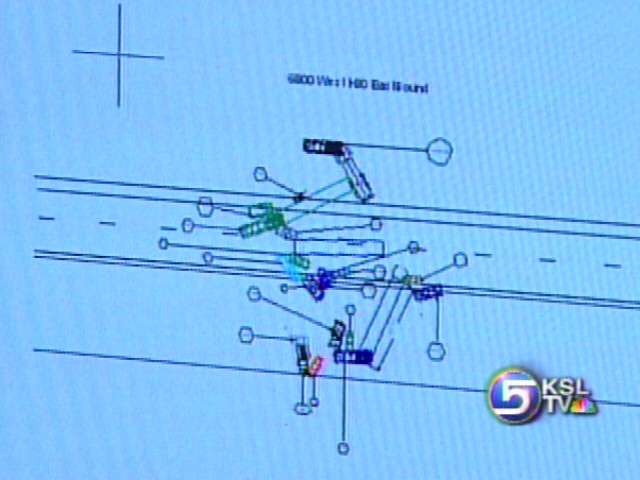 Trooper Jeff Nigbur: "And through these formulas they are able to plug in those numbers and get the speed of the vehicle."
Jed: "Is it fool-proof, or is there a five mile per hour range?"
Nigbur: "Nope, it's been tested scientifically proven and is foolproof."
The program builds a three-dimensional diagram and creates a two dimensional diagram that tells investigators the speed of vehicles and the sequence of events. But the technique cannot answer all questions, conditions of the vehicles and drivers do not show up on the diagram.
The UHP says lot of things can happen to make a tire blow at that speed; it may have been under-inflated and probably not rated for that speed. All on board were ejected.
Trooper Jeff Nigbur: "Our evidence to this point is that we have no evidence that seatbelts were in use."
The investigation continues, they want to find out what happened to the tire. Investigators still want to talk to the surviving students.
×
Related links
Most recent Utah stories