Estimated read time: 2-3 minutes
This archived news story is available only for your personal, non-commercial use. Information in the story may be outdated or superseded by additional information. Reading or replaying the story in its archived form does not constitute a republication of the story.
WEST VALLEY CITY -- A woman who police say stole two cars and led them on a chase all while she was naked is now in jail. West Valley City officers stopped her with a Taser.
The 31-year-old woman from Kearns was booked Tuesday evening after getting a mental evaluation.
This was certainly an unusual call for West Valley City officers. They say it's laughable now, but mostly, they're just happy no one was seriously injured.
Five o'clock in the morning is not usually a busy time on Highway 111 in West Jordan. But Tuesday morning was different.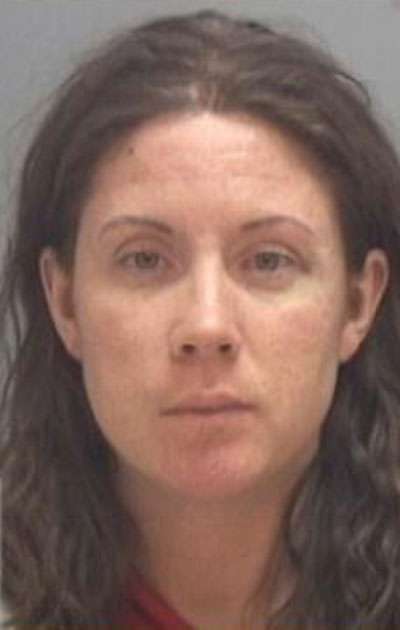 As West Valley City police Capt. Tom McLachlan said, "This was an episode that is out of the normal."
And that's an understatement.
A man was pulled over, posting business signs on the side of the road. Sylvina Beagley pulled up next to him and got out of her car.
"Unique thing about that was that, uh she was not wearing any clothes," McLachlan said.
Then she decided to steal his car, driving north toward West Valley City.
The man jumped into her abandoned car and followed Beagley, while dialing 911.
At 5300 South, she crashed into a gate on ATK property and ran. Officers eventually caught up with Beagley, but they couldn't quite physically catch her.
"She did have blood on her body from the initial crash. She was hot and sweaty, dirty, and very slippery. She managed to escape the grasp of the two officers," McLachlan said.
And she was off again! This time she got into a squad car and drove away, only to crash into another gate, hit a burm and soar 50 feet in the air.
Beagley didn't stop there either. She ran from the totaled car and scaled a barbed wire fence.
Officers realized a Taser was necessary to stop her, and so it ended.
"It's an unusual story. It'll pique the interest of a lot of people," McLachlan said.
West Valley City officers say the man who had his car stolen initially is a concealed carrier and the gun was in his car. Luckily, Beagley never used it.
She's being held on two counts of stolen vehicles, felony fleeing and lewdness.
E-mail: ngonzales@ksl.com
×
Most recent Utah stories