Estimated read time: 2-3 minutes
This archived news story is available only for your personal, non-commercial use. Information in the story may be outdated or superseded by additional information. Reading or replaying the story in its archived form does not constitute a republication of the story.
PROVO -- Nearly two weeks ago, a man brutally attacked a Utah Valley University student near the Provo River. Police have not made an arrest, but they say they are looking at more than one suspect.
The 19-year-old woman was attacked and sexually assaulted along a trail behind the Branbury Apartments on June 9.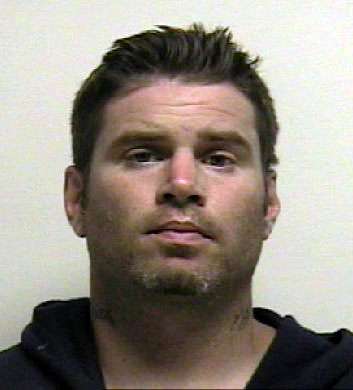 Officers say they have several individuals that match the description of the woman's attacker, but the focus of their investigation right now is 33-year-old Shawn Leonard.
Leonard is currently in the Utah County Jail on charges of robbery and other crimes. Officers say they are waiting on results from evidence collected at the scene before making an arrest. Until those results come in, Leonard remains at the top of their list.
"We don't want someone out there -- any more than anyone else does -- wandering the streets, that's capable of doing that. That's also why we're being very careful before we pursue charges against anyone until we are sure that we have the correct person. That is why the investigation continues," said Provo police Capt. Cliff Argyle.
The victim remains in the hospital, still unable to speak because of her injuries. Officers say she has provided useful information and is intent on helping police capture her attacker.
"We have to be careful because she is trying to recuperate, so we don't want to push too hard. Even if she wants to, we still have to be very careful when we talk to her and how much we ask of her help," Argyle said.
The woman has not been made aware that Leonard is a suspect. Police are conducting their own investigation outside the victim's statement and say they do not want to cloud her memory.
Police say they cleared some of the brush while collecting evidence in the wooded area where the attack occurred.
Provo City and Branbury Apartments have also cleared the area from time to time in the past and are working to get rid of overgrown bushes and trees in the wake of this attack. In the coming weeks, the city will make some decisions about what else needs to be done in the area.
×
Related stories
Most recent Utah stories