Estimated read time: 2-3 minutes
This archived news story is available only for your personal, non-commercial use. Information in the story may be outdated or superseded by additional information. Reading or replaying the story in its archived form does not constitute a republication of the story.
John Daley ReportingSalt Lake County animal services had to deal with a menagerie of animals in Magna today. They say the situation presents serious health problems for the people living there.
Cats, dogs, goats, oh my! Property owners there have between 150 to 200 animals living there, some of them inside. Health officials took some of the animals off the property today. They say it's getting unsafe for the two people living there, a woman and her 90-year old mother.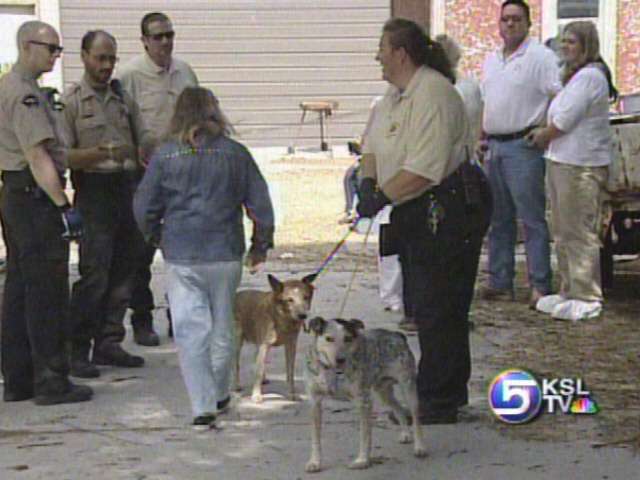 Besides the cats and dogs, there are goats, geese, horses, chickens, and cows. Some of neighbors have complained that animals are getting out and roaming into their yards. The surrounding area was once rural, but it's becoming a residential area.
Authorities are most concerned about more than dozens of cats living inside that are suffering from respiratory problems and presenting huge clean-up problems for the owners.
Mary Sutton, Magna Property Owner: "Run us out. Do away with the farmer, do away with our livelihoods, do away with what we've done for years and just run us out, and they're done."
Temma Martin, Salt Lake County Animal Services: "We have a vet out here eavaluating the animals to see how their health is. The number of animals is a problem."
David Probasco, Animal Control Officer: "Inside it's full of feces. There's feces everywhere."
The county and the homeowners have been locking horns for six years over this issue and the family has been cited before. As for now, the county's trying to figure out if the home is habitable if all the animal waste is cleaned out.
Meantime, some of the animals are being taken into one of the county shelters. Some of the farm animals will be cared for by neighbors.
The county is hoping that this raid of sorts today will encourage homeowners to get the situation sorted out so they don't have to come back again.
×
Most recent Utah stories