Estimated read time: 2-3 minutes
This archived news story is available only for your personal, non-commercial use. Information in the story may be outdated or superseded by additional information. Reading or replaying the story in its archived form does not constitute a republication of the story.
John Hollenhorst ReportingThere's a surprising new theory about a crash yesterday that killed eight illegal aliens and injured six others. Survivors say the driver of the overcrowded van lost control when he tried to sexually fondle a female passenger.
They call them "coyotes," drivers who smuggle people into the country. In this case, the coyote allegedly tried to molest a young Mexican woman sitting next to him. By one account, that touched off an argument with her brother, distracting the driver. It's a new twist in a dangerous business.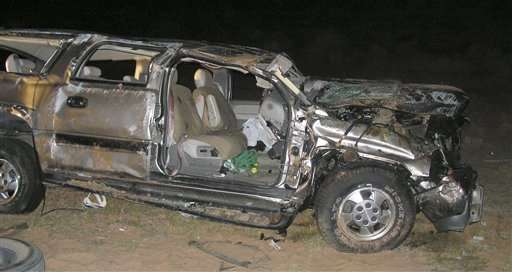 When illegal immigrants ride the back roads with smugglers, they run big risks. They may get drowsy, incompetent or abusive drivers. They may be abandoned in the desert or take long trips without food and water. They may even have highway bandits who follow them from Mexico.
Sheriff Mike Lacy from the San Juan County Sheriff's office says, "They've went out and hijacked the cars; impersonated themselves as police officers. Stole their money, any valuables. We've had some that was kidnapped and taken back into Arizona and held in a motel room."
Monticello resident Yolanda Lopez knows why people pay coyotes thousands of dollars to take such risks. She says, "Honest people! They come for work." She sneaked across the border herself three decades ago with two small children on a freezing December day. She says it was really cold, and she only had one blanket.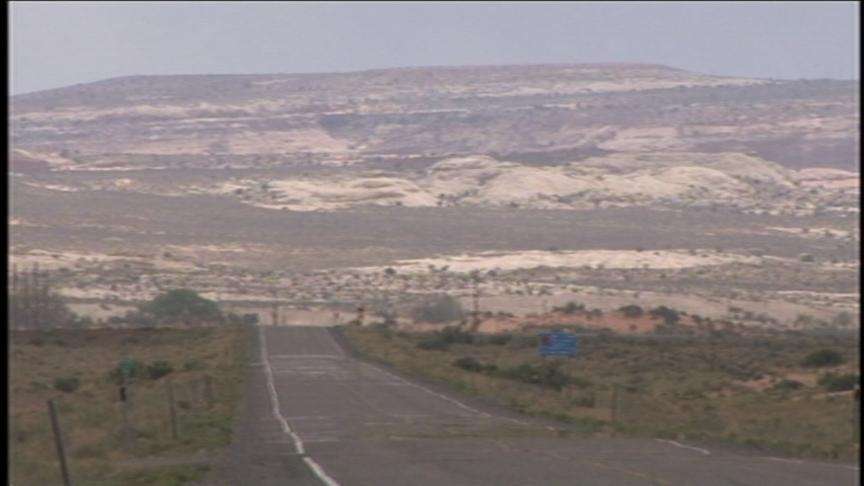 Lopez worked hard, cooking, cleaning, running a restaurant, working in the kitchen of the San Juan Hospital. She's a citizen now, and so are her five sons. One served in the U.S. Army in Bosnia.
For many years, she's helped hundreds of other people who cross the border and are abandoned or in accidents. Lopez says "Help, you know. For interpret, for bring them in my house, bring the food, bring the clothes. Money. Need money, I give you money."
They've usually sold everything they owned to pay the coyotes. Lopez says it's for one reason: a better life. "These people come for work, and with a family, lost everything. And that's why they need help."
But San Juan County officers say it's turned into a torrent they are powerless to stop. One officer a while ago spent one night doing nothing but pulling over coyotes. In that one night, he stopped nine vehicles carrying a total of 130 illegal aliens."
Sgt. Rick Eldredge of the Utah Highway Patrol says, "The federal government's got to spend more time, more money into the immigration problem that we're having, because it's like trying to stop a river with a shovel."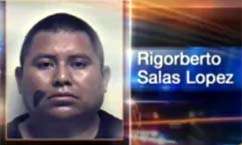 Yolanda Lopez says the U.S. and Mexico need to work together to create a viable work permit system.
Today, the driver, Rigoberto Salas-Lopez, was charged with one count of transporting illegal immigrants resulting in death.
×
Related links
Most recent Utah stories