This archived news story is available only for your personal, non-commercial use. Information in the story may be outdated or superseded by additional information. Reading or replaying the story in its archived form does not constitute a republication of the story.
SALT LAKE CITY -- Busted newspaper is expanding in to Utah this week. It's a collection of mug shots, mostly from Utah.
"The mug shots, names and charges of people in your city who have recently been arrested," says owner and founder Ryan Chief.
Busted newspaper is now in 10 cities. It has a weekly circulation of about 290,000.
"There's no question that we sensationalize this stuff and make it interesting to read," says Chief.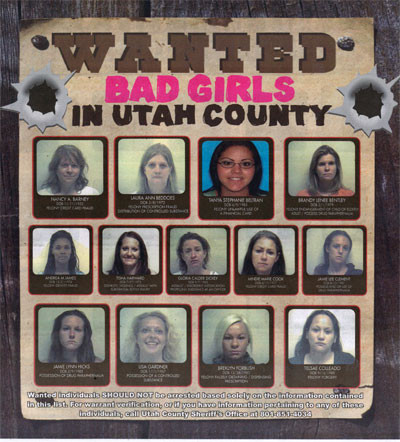 The newspaper simply uses arrest records and mug shots that KSL and the general public already has access to.
"We're trying to make it interesting, while at the same time being informative," Chief explains.
He points to one case in Michigan where his newspaper paid off. He says a YMCA manager recognized a sex offender's mug shot as one of his members. He then cross-referenced a sex offender registry with his member list and found 22 more names.
The first Utah issue features an eye-catching center spread. It's called "The Faces of Meth." It features mug shots of people before and after their meth arrests.
"So you can see the quick, negative effects methamphetamine has taken on them," he says.
Busted newspaper sells for $1 and is available at a growing number of Salt Lake and Utah county convenience stores. There are expansion plans for Davis and Weber counties as well.
E-mail: athomas@ksl.com
×
Related Links