Estimated read time: 1-2 minutes
This archived news story is available only for your personal, non-commercial use. Information in the story may be outdated or superseded by additional information. Reading or replaying the story in its archived form does not constitute a republication of the story.
SALT LAKE CITY -- It's always a great gift when our soldiers overseas get shipments, but this one has a fun twist for those fighting for our freedom.
As part of the Tee it up for the Troops program, Golf in the Round is sending a large shipment of golf balls to the troops -- 33,000 to be exact.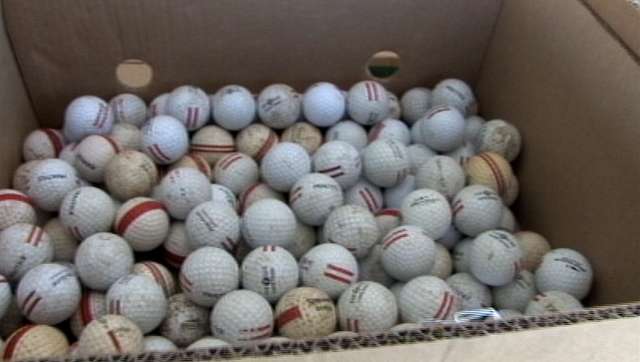 After being hit thousands and thousands of times, the golf balls are being taken out of service. Now they're headed to serve our troops in Iraq and Afghanistan.
"They got plenty of clubs, they just ran out of golf balls," said Doug Vilven, owner of Golf in the Round. "[We] try to take a lot of golf balls out of circulation every year, a lot of range balls. You know, what a great activity for them."
A lot of soldiers spend a lot of their free time hitting golf balls. Sometimes, just like here at home, they go where there not supposed to go.
"The next part of the story," he continued, "was that they were paying the Iraqi kids a quarter a bag to bring them in; and they were afraid there was going to be an IED in the bag, so they had to take bags that were clear plastic out of the mess tent for the Iraqi kids to gather the balls for them. So, it's kind of a fun story."
E-mail: rzundel@ksl.com
×
Related links
Most recent Utah stories