Estimated read time: 2-3 minutes
This archived news story is available only for your personal, non-commercial use. Information in the story may be outdated or superseded by additional information. Reading or replaying the story in its archived form does not constitute a republication of the story.
PROVO -- Law enforcement officers sworn to protect the law, not break it. Now Spanish Fork's chief of police being investigated for shoplifting at a Provo department store.
Provo police have confirmed the chief was caught allegedly shoplifting in a Provo department store. But it's a case they're staying very tight-lipped about.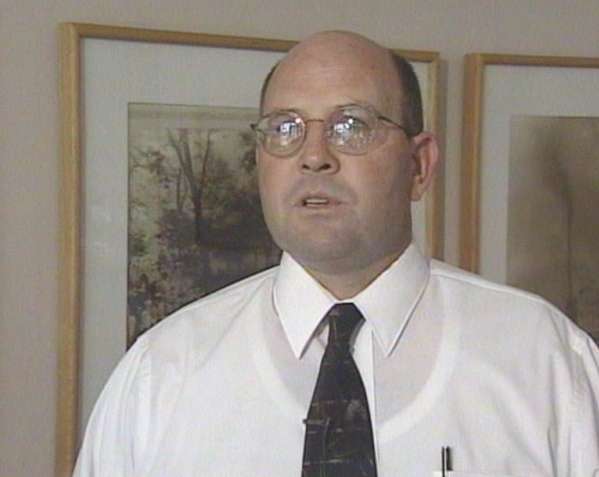 The incident happened June 5 at the Provo Towne Centre Dillard's. Dillard's security called Provo police for assistance just before 1 p.m.
When officers arrived, they recognized the person in security custody. It was Dee Rosenbaum, the longtime chief of police in nearby Spanish Fork.
"It makes this case somewhat unique because it's not cut and dry; and that is one of the reasons why this case will be sent to the city attorney after the investigation," says Provo police Capt. Cliff Argyle.
When officers arrived, they did not cite him, nor did they arrest him.
According to a loss-prevention officer at a separate department store, shoplifters are dealt with in a few different ways:
If the merchandise stolen is between $0 and $300, it usually results in a citation.
If the total is between $301 and $999, the case will likely be reviewed by a prosecutor.
If the amount is $1,000 and above, it's a felony and the person would likely be arrested.
Provo police won't release any details about the case. They say the case is still under investigation, so they can't comment.
"There's still something out there. We want to make this case clearer, and so we're going to check into it further," Argyle says.
KSL News tried to contact Chief Rosenbaum, but the Spanish Fork Police Department referred us to the assistant city manager, Seth Perrins, who said city administrators are aware of the situation. (Read a statement from Perrins here.)
"We are awaiting further information from Provo City before we conduct an investigation on our end," Perrins said.
Provo police say the incident was captured on surveillance video. It is still possible charges could be filed against Chief Rosenbaum.
Provo police say they will release the details of the case once the investigation is complete.
E-mail: jstagg@ksl.com
×
Most recent Utah stories