Estimated read time: 2-3 minutes
This archived news story is available only for your personal, non-commercial use. Information in the story may be outdated or superseded by additional information. Reading or replaying the story in its archived form does not constitute a republication of the story.
SALT LAKE CITY -- The company Avon was started back in 1886 in New York. Now, nearly 125 years later, Avon products are sold in over 100 countries by nearly 5 million salespeople.
One woman with a long history with the company lives right here in Salt Lake City, and she has quite a story to tell.
---
Avon made me get out of bed and get up and face the day, get ready to go out and meet the world.
–Reva Davis, Avon saleswoman
---
Way down deep inside her basement, Reva Davis goes way back in time.
"I don't even really know what's up here. I haven't been up here in a long, long time," Davis says.
The basement is filled with a long, long time of memories. Upstairs, there's even more. The accumulation of stuff is all thanks to 50 years of selling Avon.
"To tell you the truth, I'm not a salesman," Davis says. "I never try to sell anybody anything. I think Avon's sold them before I get there."
For years, Davis got there by walking the streets and ringing doorbells. She was selling everything from makeup to soaps to cologne. But there is one thing she never got used to.
"I never said 'Avon calling' because I never liked that anyway," she says.
What this mother of four did like was making new friends.
"Avon made me get out of bed and get up and face the day; you know, get ready to go out and meet the world," Davis says.
That world sometimes included blinding snowstorms and incredible heat.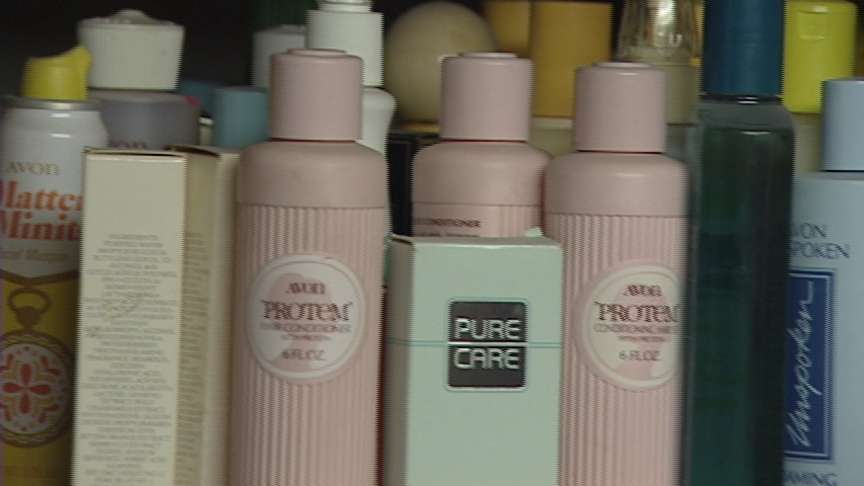 "I put in lots of miles, and I worked when it would be 95 degrees or 105 degrees and come back and my lipsticks would be melted," Davis recalls.
She no longer walks to her appointments. At 90 years of age, Davis calls her clients and takes their orders. While the products have changed over the years, her love for Avon has not.
"It's been such a part of my life that just to just think about it without it, I don't know what I'm going to do," she says.
What Davis won't do is add more to her collection.
"I'm not going to live long enough to use all this," she says.
When Davis does decide to finish her career, she'll still get up to face the world.
"I don't know, maybe [I'll] go in and sit down and watch TV or go read a good book; that, I'd like to do," she says.
Davis says her greatest accomplishment with Avon is the fact she missed just one sales campaign in the entire 50 years. She's also won numerous "Mrs. Albee" awards for outstanding sales achievement.
E-mail: kaiken@ksl.com
×
Most recent Utah stories