Estimated read time: 2-3 minutes
This archived news story is available only for your personal, non-commercial use. Information in the story may be outdated or superseded by additional information. Reading or replaying the story in its archived form does not constitute a republication of the story.
SALT LAKE CITY (AP) -- Gov. Gary Herbert on Friday nominated a Brigham Young University law professor who has never served as a judge to fill a vacancy on the Utah Supreme Court.
Tom Lee, 45, was nominated to replace Justice Michael Wilkins, whose term on the expired May 15.
"Lee comes with a significant background and experience that's unparalleled," Herbert said in a news conference announcing his selection. "His academic understanding of the law is probably without peer."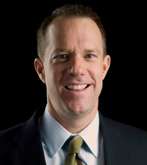 Herbert said he's not concerned about Lee's lack of judicial experience and believes that his experience as a law professor and in the private sector will help round out the five-member court.
Lee is a former deputy assistant attorney general at the U.S. Department of Justice who has clerked for U.S. Supreme Court Justice Clarence Thomas. Thomas wrote a letter of recommendation for Lee.
Lee currently works part time for the Salt Lake City law firm Howard, Phillips & Anderson practicing trademark, copyright and trade secret law. He's worked full time for BYU, where he got his undergraduate degree in economics, since 1997.
Lee, whose brother Mike is running for the Republican U.S. Senate nomination, said of the role of a judge: "It's supremely important for a member of the Utah Supreme Court to keep in mind that the Utah Supreme Court is not a political body. It doesn't make law -- it interprets law."
---
Lee comes with a significant background and experience that's unparalleled. His academic understanding of the law is probably without peer.
–Gov. Gary Herbert
---
Lee is best known for unsuccessfully representing the state in a challenge to the 2000 census count, in which Utah lost out to North Carolina on winning a fourth U.S. House seat by fewer than 900 people.
The state argued the census should have counted 11,000 overseas Mormon missionaries, just as it does members of the military living abroad. The U.S. Supreme Court disagreed.
The loss of that case nearly led to a compromise in Congress to expand full House membership from 435 to 437. Under that plan, the Democratic-leaning District of Columbia would have been given its first voting member while Republican-leaning Utah would have gotten a temporary at-large seat.
That proposal stalled last month over an amendment to bar the city from prohibiting or interfering with the public carrying of firearms, either concealed or openly.
Lee has also argued in front of the 10th U.S. Circuit Court of Appeals in the state's effort to prevent the storage of high-level nuclear waste in the state.
Senate confirmation hearings will occur in June. Utah justices serve renewable, 10-year terms.
(Copyright 2010 by The Associated Press. All Rights Reserved.)
×
Related stories
Most recent Utah stories