Estimated read time: 2-3 minutes
This archived news story is available only for your personal, non-commercial use. Information in the story may be outdated or superseded by additional information. Reading or replaying the story in its archived form does not constitute a republication of the story.
Gene Kennedy ReportingAn all out war, a no-holds-barred cage fight. That's how fans and fighters describe the Ultimate Fighting Championship.
It's one of the fastest-growing sports in America and has captivated a Salt Lake man. Brandon Melendez is now fighting for his professional life on the cable TV reality show.
Melendez started participating in mixed martial arts when he was 18. Now, at age 23, he's known as "The Murderer," one of the stars in Spike TV's "The Ultimate Fighter."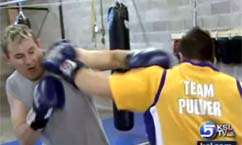 Sometimes dreams begin in the most unlikely places. For Brandon Melendez, that place is a gym called Elite Performance, which is hidden in Salt Lake City's industrial area.
"You know, it's a good feeling. It's a good accomplishment," Melendez said.
But it's taken a lot of hard work to realize those accomplishments. Melendez got into mixed martial arts after graduating from Bountiful High School. A friend introduced him to the sport.
"We'd train at the gym and he would show me stuff. We would go hard sometimes and I just wanted to learn more," Melendez explained.
More meant ju-jitsu skills, the art of grappling and kicking. Combine that with kick boxing and it's known as Ultimate Fighting. And if there's anyone who knows about it, it's Melendez' trainer, pro fighter Jeremy Horn.
"The sport has something for everybody. It's got a lot of technique involved, boxing, submission wrestling," Horn said.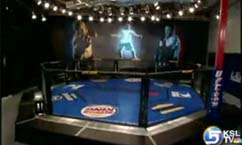 And it has a lot of fans. Spike TV says nine of its live fight nights average more viewers than some regular-season NBA or Major League Baseball games.
"It's just growing everywhere," Melendez said. "There are so many local shows in every state, all the people to work their way up to make it to the U.F.C."
And now Brandon Melendez has his shot. On this reality show, Melendez will spend six weeks living in a Las Vegas home with 15 other fighters.
"Nobody wants to clean up after themselves," Melendez told us. "Everyone's trying to be the highlight."
He says there are lots of egos involved. But Melendez says if he can beat them down, "it'll sling-shot me into my career." That means a $100,000 contract to fight for the Ultimate Fighting Championship.
×
Most recent Utah stories