Estimated read time: 3-4 minutes
This archived news story is available only for your personal, non-commercial use. Information in the story may be outdated or superseded by additional information. Reading or replaying the story in its archived form does not constitute a republication of the story.
TAYLORSVILLE -- Police in Taylorsville say a drug deal led to the stabbing death of an 18-year-old woman Wednesday night. They are now looking for three men.
Heather Quast and her friend 21-year-old Eric Russom were on the Jordan Parkway when they were both stabbed. Relatives of Russom say they had arranged to meet three men who wanted to buy marijuana.
Police say the attack happened in a field off the parkway at about 4100 South. Russom told his family that one of the men pulled out a fake gun, and then another pulled out a knife.
"When the people attacked them, Eric tried his best to keep heather behind him; and when she tried to run, they wanted money," Russom's mother said.
"When [Heater] tried to run, they went after her," Russom's mother continued. "Eric got slashed many times in the process. He let the purse go when he saw heather fall, and he took his shirt off, and he tried to save her life."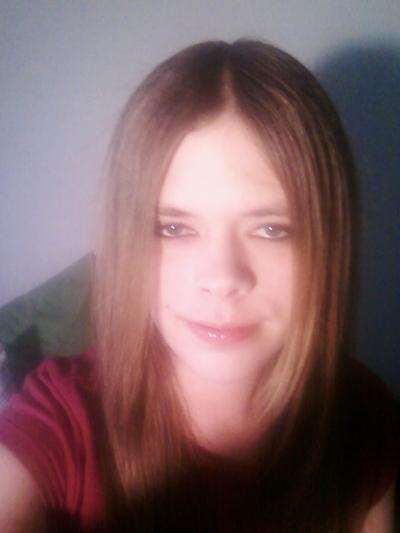 Quast was stabbed in the stomach, and Russom was stabbed in the face, near his eye.
Quast and Russom were taken to Intermountain Medical Center in critical condition. Once there, Quast died.
Police say Russom's injuries are serious but not severe. His family says he could lose his eye, but the pain he feels from Quast's death is much worse because he couldn't save her.
"As soon as my brother knew what was going on, my brother started fighting with the people," brother Joseph Russom said. "They pulled out a knife, and he told Heather to run, and he didn't know that she got stabbed."
Family members say Russom and Quast had been living along the Parkway. Quast's grandmother, Sharlene Nolan, says the teen's parents asked her to leave home because she was doing and dealing drugs.
Nolan says Quast was a good girl who loved music. She says Quast started hanging out with the wrong crowd. "She was doing really good, then just got with the wrong crowd," Nolan said. A neighbor who knows Quast and Russom said, "She was a good girl. She really was. A little confused, a little mixed up, but it's a shame that they live on the river like they do." Nolan thinks Russom may know the men responsible for Quast's death.
"My daughter says they feel that the kid knows who they were, because he didn't get hurt but was carrying a wad of money," Nolan said. "Knowing Heather, she's like her mom. She'd fight and put up a fight before she let them take the money."
Heather is also survived by her parents, Rachelle and Jerry Quast, and sister Amber, who is just 18 months apart. Heather was to turn 19 years old in July.
Meanwhile, police are looking for three males in their late teens or early-20s; one of them has a tattoo on his neck.
"Everybody that is available is out here helping us right now, trying to help us catch these people," said Taylorsville police Detective Shannon Bennett. "It's very concerning to us. We want to find these people and get them off the street."
Officers are talking to Russom, whom they say is cooperating with them. He is now out of the hospital and helping investigators look for evidence at the scene of the crime.
Anyone with any information on this case should call police at 801-743-7000.
------
Story compiled with information from Sandra Yi, Shara Park and Randall Jeppesen.
×
Photos
Related stories
Most recent Utah stories