Estimated read time: 2-3 minutes
This archived news story is available only for your personal, non-commercial use. Information in the story may be outdated or superseded by additional information. Reading or replaying the story in its archived form does not constitute a republication of the story.
Sandra Yi ReportingJill Johnson: "I think he is truly a hero."
Last winter two women were brutally beaten by a stranger. Police found and arrested the suspect with the help of a man from West Valley City. Today they met the man who helped put their attacker behind bars. That man received a 20 thousand dollar reward.
Presenter: "There's a check for 20 thousand bucks. Thank you very much."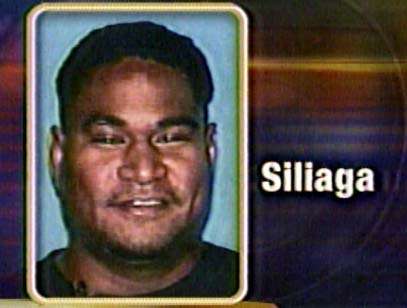 David Ma'afala says, the suspect was dating someone he knows. He became suspicious and called police. His phone call landed the suspect in jail and his good deed earned him a big reward.
David Ma'afala: "Bills. This will really help out."
But for David Ma'afala it wasn't about the money.
Jill Johnson, Victim: "He didn't have anything to gain from that except doing the right thing."
Ma'afala helped police nab a violent man, wanted for attacking two women. The suspect, 29-year old Siaosi Siliaga, was dating a person he knows.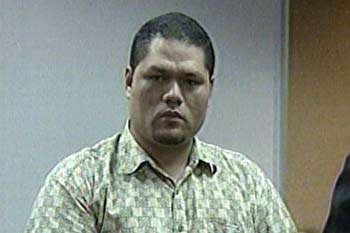 David Ma'afala: "He became like a person in the family to us, and I never knew this monster behind him."
In December Siliaga forced his way into 85-year old Georgina Anderson's home. He beat her and pushed her down stairs.
Douglas Anderson, Victim's Son: "She wasn't expected to live the first week."
Georgina Anderson, Victim: "I'm doing very well, soon to be good as new."
Siliaga's second victim, Jill Johnson, also recovered. She was working at her church's food pantry when Siliaga walked in and stabbed her multiple times. Johnson's husband died several weeks later. Still, she calls her experience a blessing. She has only hope for her attacker.
Jill Johnson: "I am healthy and things are going well, but I'm just really concerned that he get some skills, that he gets some treatment of some kind."
As for Ma'afala, the two women are grateful for his help. They call him their hero.
Jill Johnson: "Without the kindness of strangers, where would we be?"
The women have refused to let what happened to them bring them down. Jill Johnson still volunteers at her church's food pantry. Georgina Anderson moved back into her home in May. They plan to face their attacker next month when he will be sentenced.
×
Most recent Utah stories