Estimated read time: 2-3 minutes
This archived news story is available only for your personal, non-commercial use. Information in the story may be outdated or superseded by additional information. Reading or replaying the story in its archived form does not constitute a republication of the story.
Sam Penrod ReportingNile Easton, UDOT: "We think we can cut back on 50 to 60 percent of the time it takes to get through those intersections."
Transportation planners are bringing a design created in Mexico to Utah, to try to fix congested intersections. UDOT plans to rebuild one of the busiest intersections in the state, using an innovative idea to cut traffic backup by half.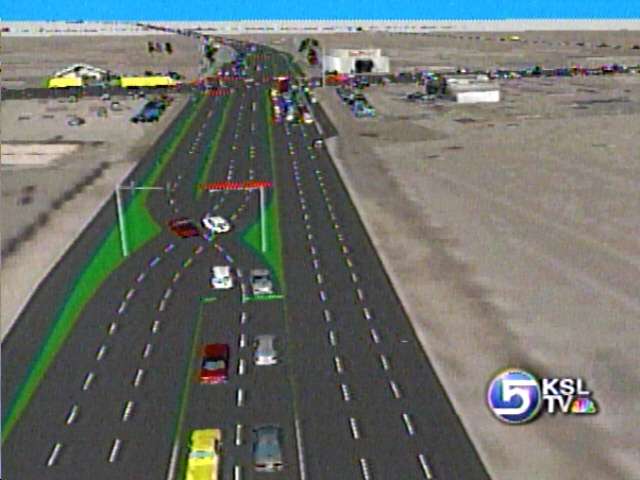 At 3500 South and Bangerter during rush hour, traffic gets backed up for two or three cycles of the stop lights. But UDOT says it has a plan to fix all of this congestion with a new design to improve traffic flow, called Continuous Flow.
Nile Easton, UDOT: "It is very difficult to explain to people, but once they see it working, I think they will see what it means and it will work better."
The goal of 'continuous flow' is to keep left hand turn traffic moving more of the time.
Nile Easton, UDOT: "We cue up the left turn lane traffic on Bangerter Highway on the other side of the road, right before the signal flushes out Bangerter. What it does is it kind of eliminates an entire traffic signal phase."
Cement barriers help to separate the traffic. There will be dedicated right turn lanes to keep traffic flowing. And if all this looks like an accident waiting to happen, UDOT insists "continuous flow" is safer.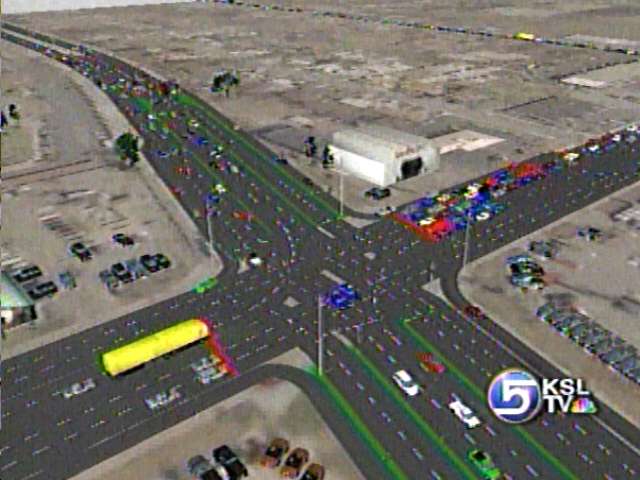 Nile Easton, UDOT: "Because we eliminate the conflict points in the center of the interchange, we allow the traffic flow without having to cross each other and that cuts down on a lot of accidents."
The project will cost eight million dollars and UDOT is negotiating to buy out one business and part of another to make room for the expanded intersection. It was developed in Mexico and is widely used there, and is beginning to be implemented in the US.
Nile Easton, UDOT: "Two other states already have this, Louisana and Maryland. Both of them said there was a lot of concern from the public before they built it. Once it was built, it is very intuitive to go through it, it' just natural, it seems like you are in the flow of traffic, so we're confident Utahns will adapt and get use to it."
UDOT plans to start construction next June, it will take four months to turn this into a "continuous flow" intersection. And if it proves successful, similar projects are planned at 4700 and 5400 South and Bangerter.
×
Related links
Most recent Utah stories