Estimated read time: 4-5 minutes
This archived news story is available only for your personal, non-commercial use. Information in the story may be outdated or superseded by additional information. Reading or replaying the story in its archived form does not constitute a republication of the story.
ST. GEORGE -- When a law enforcement officer speeds past you, most of us believe he is doing so to protect us. His or her speed, we assume, is justified because they're going to save lives.
But what if the officer was driving more than double the speed limit to a scene that was already under control? Are his or her actions still justified?
During a horrific crash in St. George in March, a Utah Highway Patrol trooper was rushing to a separate accident and crashed into a car carrying two sisters. The trooper was cleared of any wrongdoing, but a source close to the investigation says what happened was wrong.
It was Wednesday, March 10, and the LDS church building near 900 South and River Road was buzzing with women headed to a luncheon. Sisters Karen Gummow, 71, and Ila Jean Moore, 75, had just pulled out of their housing community across the street and were waiting to turn left toward the church.
They never made it.
"I heard the sound, and the car flew up in the air," witness Betty Yeater recalls.
Kay Pinkston, who also witnessed the accident, says, "My car shuttered. There was glass, debris, the smell of gasoline."
"Nobody could have lived through that," Yeater says. "There was no way."
The sisters' tan Buick was struck by a Highway Patrol trooper's car traveling at 86 miles per hour -- nearly double the speed limit. Both women were ejected from the vehicle; neither survived.
The trooper walked away with minor injuries.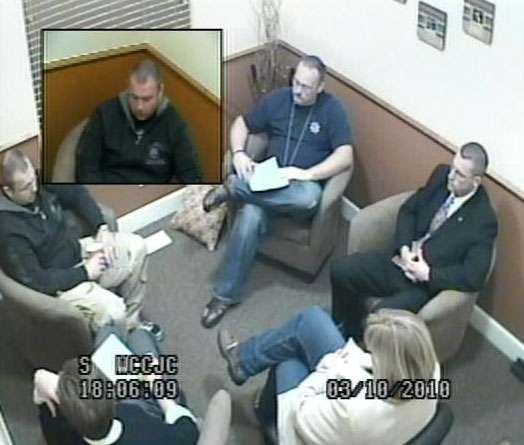 The Washington County Attorney's Office ruled it was an accident, that Trooper Lars Gardner was not negligent in the crash. But a source familiar with the investigation told KSL evidence to charge Gardner was there and ignored.
According to the source, pressure was placed on investigators to clear Gardner of any wrongdoing and, despite an investigator's recommendation to charge him, he was cleared.
Gardner was responding to an accident 45 miles away that was already at least 30 minutes old. According Gardner's interview after the accident, he did not leave immediately.
"He asked me if I could come out, and I said, 'Yeah, let me clean up, get dressed, grab a snack, and I'll be on my way,'" Gardner said.
Gardner took time to grab some food, then started heading north on River Road. He sped with lights flashing through several intersections, hitting speeds over 85 miles per hour in a 40 mile per hour zone.
"The law in the state of Utah is that even bad mistakes in judgment by law enforcement officer in the course of his duties don't arise to criminal negligence," says Washington County Attorney Brock Belnap.
After a source questioned the investigation, we took all of the records to an independent expert outside the state of Utah. His analysis: The case was investigated thoroughly and properly.
But the source who is familiar with the case says the evidence proved the trooper was traveling too fast and taking too many risks, just to get to an accident scene already under control.
"We're dealing with the Highway Patrol's policy, and the Highway Patrol's policy doesn't have any upper limit," Belnap says.
Belnap says because the UHP doesn't set an upper speed limit, he can't charge a trooper with doing something policy says he is empowered to do.
Attorney and former prosecutor Greg Skordas was not involved in the case but questions whether the call for assistance justified Trooper Gardner's actions.
"Was he going to a scene where his attention was needed immediately? Was it an emergency? You have to weigh the social utility of what's he doing with the conduct that he's using," Skordas says.
Signs of what happened that Wednesday afternoon on River Road have started to fade -- there's only a slight trace of spray paint on the asphalt. But for the eight children Karen Gummow left behind, they lost both their mother and aunt.
"She was ripped right out of our lives," says Gummow's daughter, Melinda Olsen. "But I know he's got to live with that the rest of his life."
The Commission of Peace Officer Standards and Training (POST), the council that disciplines officers, did not discipline Trooper Gardner is any way. He is now back on duty.
An attorney for Gummow's family says they want to see a change to Utah law that would dictate speeds for all law enforcement agencies, including UHP.
E-mail: jstagg@ksl.com
×
Photos
Related stories
Most recent Utah stories