Estimated read time: 5-6 minutes
This archived news story is available only for your personal, non-commercial use. Information in the story may be outdated or superseded by additional information. Reading or replaying the story in its archived form does not constitute a republication of the story.
FARMINGTON -- Charges expected Friday in the murder of Ethan Stacy were delayed, as the Davis County Attorney's Office takes more time to build its case. But that did not stop Ethan's stepfather and mother, who are suspects in his death, from appearing in court.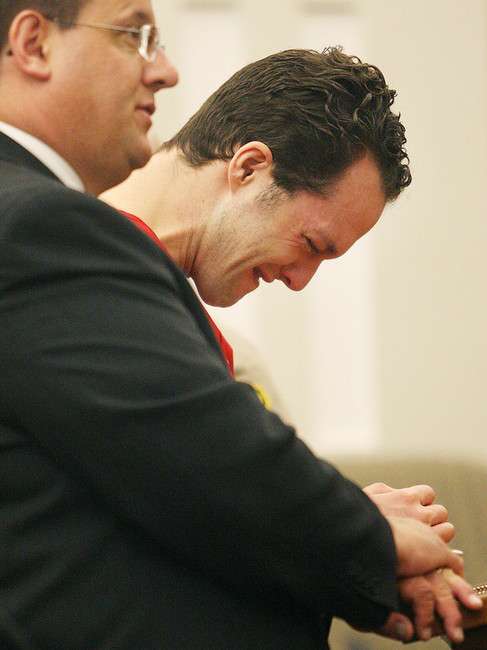 Suspects appear in courtBoth Nathan and Stephanie Sloop separately agreed to waive their right to be bailed out of jail until at least their next court hearing, on May 28.
Nathan Sloop held his head bowed and wept softly during his court appearance. Throughout most of the hearing, he hung his head and only addressed Judge David M. Connors once.
Attorney Julie George, who was appointed to represent Stephanie Sloop, told the judge her client "is very emotional and having a difficult time." Stephanie, dressed in a red jail jumper, said nothing as her attorney, prosecutors and the judge finalized details of the agreement that will keep her in jail on no bail.
The court also agreed to an order directing jail officials to limit access to the Sloops while they're in jail, as Stephanie's attorney claimed numerous people have tried to get in to meet with her client.
Attorneys for both suspects exited out a side door and were unavailable for an interview.
District attorney delays charges
The Davis County District Attorney's Office says it's not yet ready to formally file charges against the couple, because the medical examiner needs more time to determine the cause of death.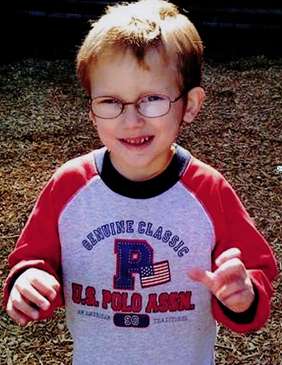 Davis County Attorney Troy Rawlings said his office is still in the middle of the investigation and will gather the evidence needed before pursuing the harshest charges possible in the murder of the 4-year-old.
"It's the intent of the Davis County Attorney's Office to file the most serious charges and seek the maximum penalties that the facts and law will allow us to do against Nathan and Stephanie Sloop for the death of 4-year-old Ethan Stacy," Rawlings said during a press conference Friday.
Rawlings said he believes there is probable cause to seek aggravated murder charges against both Nathan and Stephanie Sloop. Before Friday, only Nathan Sloop had been held on suspicion of aggravated murder.
"At this time we believe there is probable cause tha tboth suspects in this case, Stephanie and Nathan Sloop, committed the crime of aggravated murder," Rawlings said.
Rawlings said along with the aggravated murder charges, his office is looking at a slew of other charges including child abuse, obstruction of justice and desecration of a dead body. Formal charges could be filed at the May 28 hearing.
A new lead
Friday afternoon, KSL also received a tip from an employee at a Best Buy in Ogden who told us he believes Nathan and Stephanie Sloop were shopping there on Monday, May 10, trying to fix their Playstation 3 and shopping for video games.
We contacted investigators, who say this is a new lead. They believe it was likely Nathan and Stephanie based on statements Stephanie made to police. We'll keep you posted on any new developments.
Community turns out in support of Ethan Stacy's memory
The story of Ethan's brutal death has touched people across the state and country; some were prompted to attend the press conference and hearing Friday.
The courtroom was packed, and Ethan's supporters overflowed into the hallway. Many had no personal connection to Ethan or the Sloops.
Emotions were high inside and outside the courtroom. August Tuescher carried a sign in the hallway, calling for swift justice.
"I'm heartbroken and sickened," Tuesher said. "I have a little boy who looked a lot like Ethan."
As for the Sloops, Tuesher said, "They should be locked away in the smallest cell possible and given the bare minimum, enough to survive, and they should sit and rot in hell."
"As a mother, I felt so like I wanted to reach my arms out for that little boy and tell him not everybody in this world is like that, and that it didn't have to happen," Deane Castel said. "I hope they get what they deserve."
Several mothers of young children turned out. They said they were so touched by the news of Ethan's death and the manner in which he died, they were compelled to publicly show their support for him.
Related:
Also at the court house Friday, dozens of Bikers Against Child Abuse (BACA) members. They say sitting in court and seeing Nathan and Stephanie Sloop was difficult after hearing the details of court documents in the news, and they felt they had to be there.
"Normally, we're brought in by the guardian of the child to protect the guardian from the perpetrator," BACA member Kristine Haggerty said. "Here, the child can't stand up any more."
"Obviously, it's extremely sickening and atrocious. The malicious things that they did to him before he passed, and then even after he passed; it's just something that makes my blood run cold," said BACA member Ish.
Security was also tight during Friday's hearing. At least 10 bailiffs stood inside the courtroom as the Sloops made their respective appearances.
Family members of at least one of the suspects were there. They did not comment as they left the courtroom, accompanied by a sheriff's deputy.
All week, neighbors and strangers have organized candlelight vigils, online Facebook pages with Ethan's photos, and a makeshift memorial for the boy outside his apartment. Another vigil is planned for Saturday night at 8:30 at the Layton Meadows Apartments.
If you would like to help pay for Ethan's funeral expenses, you can make a donation* to the "Ethan Stacy Memorial Trust" at any Wells Fargo or Wachovia Bank location.
-----
Story compiled with contributions from John Daley, Jennifer Stagg, Marc Giauque and Andrew Adams.
*KSL.com has not verified the accuracy of the information provided with respect to the account nor does ksl.com assure that the monies deposited to the account will be applied for the benefit of the persons named as beneficiaries. If you are considering a deposit to the account you should consult your own advisers and otherwise proceed at your own risk.
×
Photos
Related stories
Most recent Utah stories