Estimated read time: 1-2 minutes
This archived news story is available only for your personal, non-commercial use. Information in the story may be outdated or superseded by additional information. Reading or replaying the story in its archived form does not constitute a republication of the story.
John Daley ReportingA mental patient is in trouble with the law tonight after stealing a large piece construction equipment and leading police on a slow-speed chase.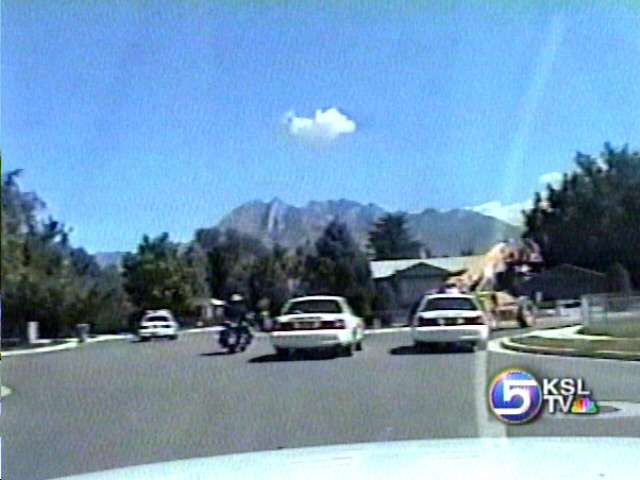 It's not something you see every day. Here's what happened. Police say the 30-year-old suspect was originally in the psychiatric ward at Cottonwood Hospital for a psychiatric evaluation. He walked away from the hospital, went to neighborhood east of there and found a large piece of construction machinery unattended with the keys in ignition.
Police were called and soon found him driving the boom lift on a nearby street. Police tried to get him to pullover and chased him at the maximum speed the vehicle will go, about 25 miles an hour. They eventually caught and arrested him at the Red Cross building at 66th South and 9th East.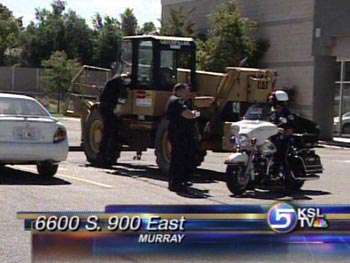 Det. Rob Hall, Murray Police Dept.: "It's not something you see every day, a large piece of construction equipment going down the road with police trying to stop it. Just the sheer heavy weight of the equipment and his inability to possibly control it caused us a lot of concern. So we were glad to get him into a confined area and bring this thing to a conclusion."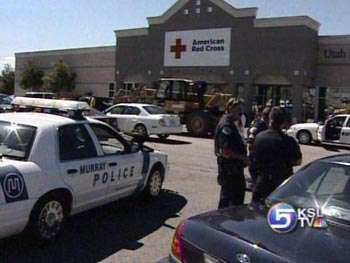 Police say it was a dangerous situation and that the man attempted to ram them. They also had to break out the window of the vehicle when the man refused to get out, and considered tasering him before getting him under control.
Police say he'll likely be charged with several felonies for stealing equipment and trying to ram police.
The man was taken to a local hospital for further evaluation and police are unable to release his name. No one was hurt.
×
Most recent Utah stories